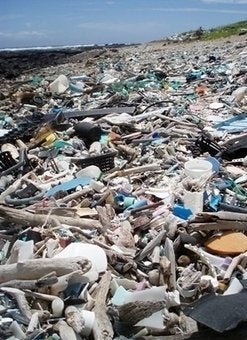 Tremors from the Wall Street earthquake are reverberating in our Ira's, our homes and our designer wallets. Senior citizens paying for private assisted living are now scrambling for Medicare beds. First time homebuyers are opting to rent because they don't have 20% down. Even take out food businesses note a decline in deliveries as money-squeezed consumers relearn to cook.
To quote Sophie Tucker, "I've been rich and I've been poor and rich is better." But poor is now and turning trash into treasure is a way to survive -- dare I say come out ahead?
What's wrong with reusing "stuff"? A friend from Trinidad recently remarked her parents still use the same furniture they bought 30 years ago. That was unheard of in the old economy, even among the middle class intent on updating their homes. In the new economy rearrange the furniture and keep the old car, you may even be able to negotiate downward on the lease. Buying a new hybrid to conserve may be politically correct, but financially foolish. It could take until the "12th of never" for the gas savings to catch up to the car's price.
Recycle your wardrobe. Give those Manolos a second life by adding sturdy rubber soles and a good polishing. Comb your closet for classic pieces you haven't seen in years. If you're the same size, they'll look like new. If you're not, be glad you're not ordering take out as much as you used to.
"Parting is such sweet sorrow," but Shakespeare probably never had a redundancy of ready-to-wear. Cull out your unworn high-end rags and trot them down to a good resale shop. Gently worn -- I love it when the stores say that -- designer clothes and shoes in a downtrodden economy are as hot as lipstick in the former Soviet Union.
Mind you this is just a starting point. Re-examine those credit cards and bills, insurance and recreation expenses to see where there is more fat ready for the knife. Stay turned for more on slicing and dicing these in upcoming posts, right now I'm shortening that 3 year-old pencil skirt I found in the back of my closet to wear on-air tomorrow.
REAL LIFE. REAL NEWS. REAL VOICES.
Help us tell more of the stories that matter from voices that too often remain unheard.