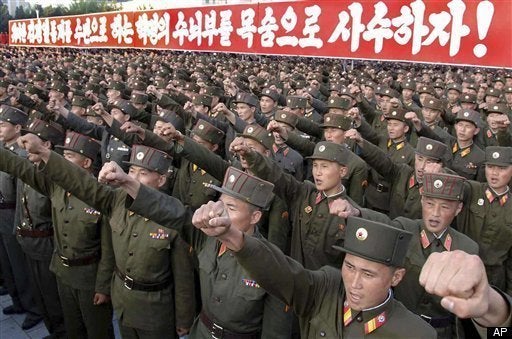 Reuters has announced plans to partner with North Korea's state media agency KCNA to access news video from the country via satellite.
The company said in a statement, "The Reuters News Agency will be the first international news organization to have a full time satellite dish in North Korea, delivering clean news video content in addition to the text and pictures covered by a previous agreement – a significant benefit to broadcasters across the globe."
Reuters will also be providing editorial training and KCNA is expected to facilitate regular visits to North Korea by senior Reuters journalists.
With the agreement, Reuters becomes just the second Western news outlet to have a presence in the notoriously closed-off country. (North Korea, which ranks near the bottom of the world for press freedom.) Two weeks ago, the Associated Press inked an agreement with KCNA to open a bureau in in the capital Pyongyang, which the AP called "the first permanent text and photo bureau operated by a Western news organization in the North Korean capital."
HuffPost's Michael Calderone reported that AP coverage thus far has included a press conference staged by the North Korean government, in addition to "a huge magic show and a parade where Kim Jong Un -- son of North Korean leader Kim Jong Il -- was introduced to public as heir apparent." AP exec editor Kathleen Carroll said of the news organization's coverage of North Korea, "None of it has ever been censored."
Even with all of these restrictions, the developments are significant for North Korea, which lacks independent news outlets, censors state media and blocks foreign media from entering the country, perhaps most notably detaining American journalists Laura Ling and Euna Lee in 2009.
Related
Popular in the Community