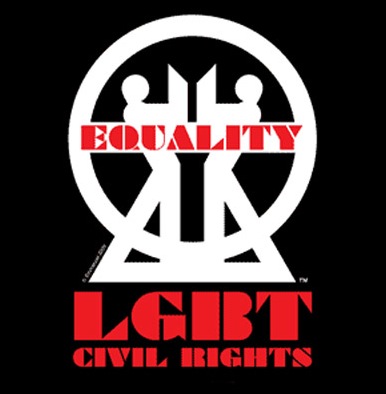 Rev. Richard Emmanuel is the founder of The Church in East Gloucester, Mass., which is dedicated to raising individual and collective consciousness by increasing personal spiritual awareness. Rev. Emmanuel's journey began with an epiphany while attending The Catholic University of America, where, through comparative religious studies, he withdrew from the dogma of Roman Catholicism and Judeo-Christian belief.
This week I talked with Rev. Emmanuel about Pope Francis' comment that the Catholic Church is "obsessed" with gays, abortion and birth control. We also talked about his personal spiritual epiphany, Russia's anti-gay laws, the 2014 Winter Olympics and his spin on LGBT issues. When asked about his personal commitment to LGBT civil rights, Emmanuel stated:
This issue is a civil rights issue. It's not about whether you're gay, lesbian, transgender or black, white or Hindu or whatever religion. It's always about humanity's respect for one another. We are all one, and that is why we can get ourselves into trouble when we become obsessed about our position and that we don't see it as a human condition. I mean, this idea of "straights are normal because they're in the majority"? Well, the numbers don't mean anything. It's one way of oppressiveness of one majority group oppressing a minority group, and this has nothing to do with anything but a person's rights. Humanity has evolved to this stage in which our rights as people are being challenged on a number of levels. Where is this information technology taking us? And this social networking: Is it going to liberate us or force us into new constraints or a new tyranny of technology? I'm amazed at the number of people walking around not even in real space, texting on their smartphones. They're not in the real world. I find this very disturbing.
LISTEN:
Currently Rev. Emmanuel is advocating for future public understanding of religious, scientific, and social beliefs. His work is a "visual experience" and explores new forms of social language, belief structures, symbols and icons of our society and the transformation of cultural perception. He continues to find great inspiration in the history of human storytelling and applies this knowledge in advanced imaging for the ever-expanding "Information Age."
For more information on The Church, visit thechurch.org.
Listen to more interviews with LGBTQ leaders, allies, and celebrities at OUTTAKE VOICES™.
Download interviews on iTunes.
LGBT equality emblem designed by Rev. Richard Emmanuel
REAL LIFE. REAL NEWS. REAL VOICES.
Help us tell more of the stories that matter from voices that too often remain unheard.