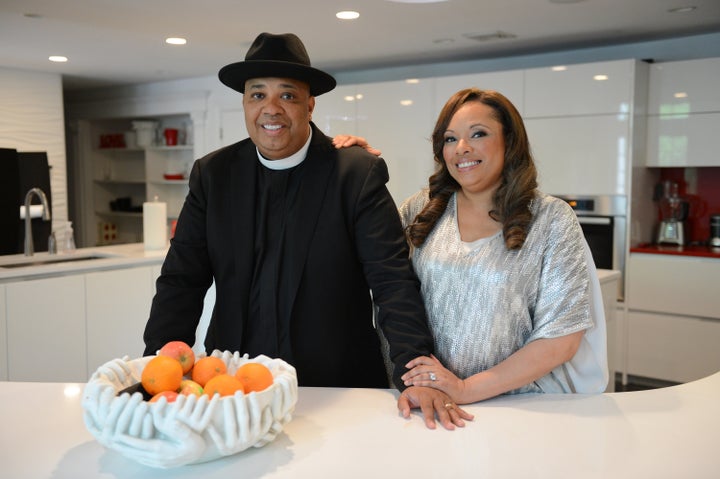 The spiritual wisdom of Joseph "Rev. Run" Simmons has not only influenced music fans through the years, it has also led him to becoming an inspirational father on television.
In 2005, the Run–D.M.C. member-turned-reverend brought his family values and entertainment into the homes of millions with the debut of his MTV reality series, "Run's House." Starring his wife, Justine, daughters Vanessa and Angela, and sons, JoJo, Diggy, and Russy, the series chronicled the day-to-day lives of the family living in Saddle River, New Jersey.
So what's the greatest reward from Run's experience to showcase his skills as the patriarch of his family to a televised audience? The answer, according to the good reverend, is being able to influence his fellow peers.
"For me, from 'Run's House,' to the cooking show, to the travel show, to the renovation show, you find out when you slow down that it's very pleasurable to be with your family. You look at Jay Z, and he's so calm now," he said during an interview with The Huffington Post. "You see after all that he's been through, there [are] pictures with him walking on vacation, holding Blue Ivy's hand with Beyoncé. And you see all these people becoming couples now. There are a bunch of artists who have watched my progress, and I feel pretty good that they saw 'Run's House,' and it's great."
The 51-year-old went on to add that his influence to inspire MCs to rap has seamlessly transitioned into inspiring them to become nurturing fathers.
"Me being a family man, being a husband, being a father, comes naturally, and I guess it's a gift that God gave me so I could spread the knowledge of family. So it's important to me, but it also comes pretty natural to me. It may not come as natural to everybody else," he said.
Simmons also credits his very own father, Daniel Simmons Sr., for providing him and his brothers, Russell and Daniel Jr., with the necessary life skills that have influenced his decision to showcase his family to viewers.
"My father was a pretty good family man, so we're all here to help each other, and it takes work," he adds. "I love to post pictures of me and my family together. I love doing reality television with my family. So yeah, it's a conscious effort to tell people about it; but also, not only is it a conscious effort, people find that when they start to get closer to their family that they're making progress with their children. You get to know what's in their life, you get to enjoy your wife and your children more, and you find out that the things that you think are the small things, are actually the big things."
You can catch more of Rev. Run's family values when the latest season of "Rev Runs Around the World" premieres on The Travel Channel this summer.
Calling all HuffPost superfans!
Sign up for membership to become a founding member and help shape HuffPost's next chapter
BEFORE YOU GO
PHOTO GALLERY
23 Famous Daddy-Daughter Photos That Will Make You Say 'Awwwww'