Some couples can't keep their hands off each other. Some keep their displays of affection more private than public. And some barely even touch altogether. Justine Simmons, wife of hip-hop pioneer and ordained minister Rev. Run, says she and her husband are among the latter.
The love is there -- they've been married for more then 20 years -- but the affection, according to Justine, is a different story.
On an episode of Rev. Run's new relationship series ("It's Not You, It's Men) with co-host Tyrese Gibson, Justine sure didn't hold back when talking her marriage.
"Do you notice you don't see us hugging and kissing on each other?" Justine poses to their friend Tyrese. "There's a reason for that: Rev. is nasty, y'all."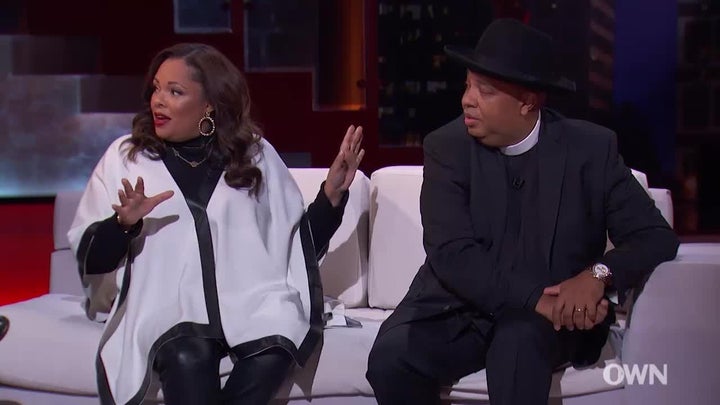 Cue the raised eyebrows and escaped laughter. Justine continues.
"If I, like, touch Rev. or whatever -- touch his bald head or whatever -- he thinks it's gotta go down," she says. "I'm a 'huggy' type person. I want to hug all day. I'm very affectionate. But this dude thinks he's gotta take it to the next level. That's not right!"
Despite her love of cuddling, Justine adds that she'll occasionally hold back on the skin-to-skin contact.
"Listen, I try not to sometimes … let my toe touch homeboy," she quips.
As for Rev., he says he's well aware of his wife's gripe and answers back with some ribbing of his own.
"Here's the answer," he says. "This is the truth from the bottom of my soul. If she touches my hand or she's doing something, I'm thinking, 'It must be my lucky day!'"
"It's Not You, It's Men" airs Saturdays at 9 p.m. ET on OWN.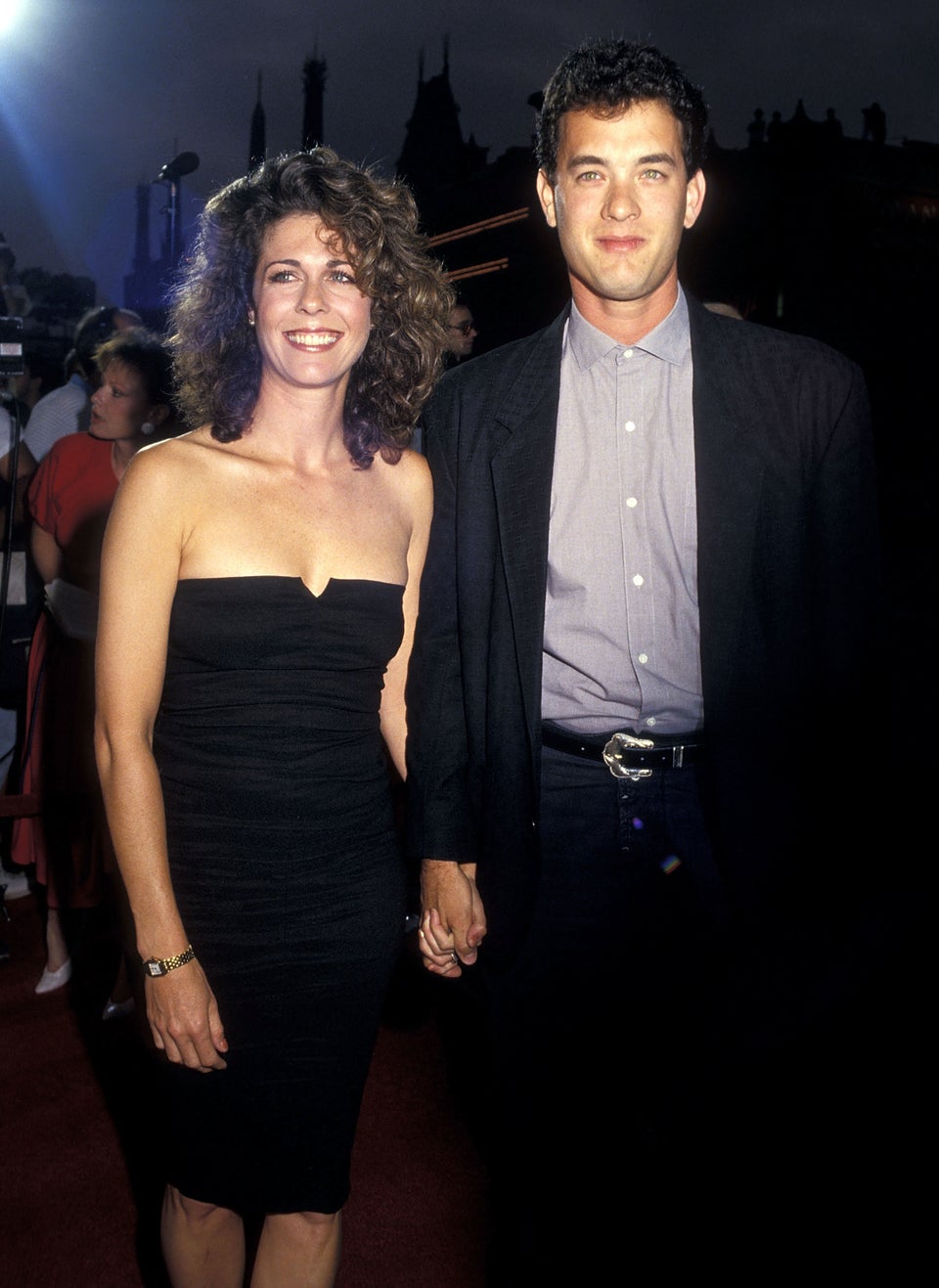 Longtime Celebrity Marriages
Related
Popular in the Community