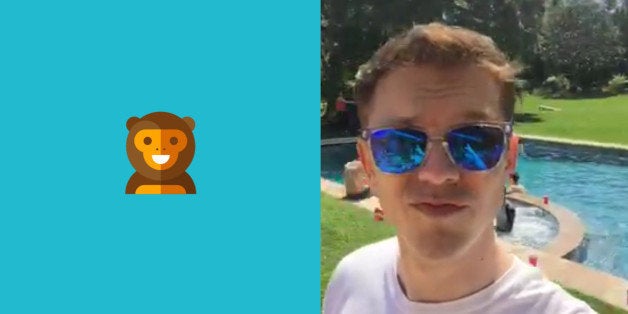 Matt Ivester rejects almost everything about the website he started and became known for nearly a decade ago.
Now, with a Master of Business Administration from Stanford University in hand, Ivester is trying to get back in the lives of college students with Reveal, a new app-based social media platform that rejects anonymity. The app was released publicly on Tuesday.
In an attempt to block users from being anonymous or hiding behind screen names, Reveal requires them to include a photo or video with all posts. Users can send each other questions, making the app like a mashup between Reddit's popular "Ask Me Anything" threads and Snapchat-style photos and videos that aren't saved on phones, Ivester said.
"It reintroduces the idea of humanity behind those words," Ivester told The Huffington Post.
On Tuesday, Reveal revealed it raised $1.5 million in seed funding. The fundraising was led by Mike Hirshland at Resolute Ventures, and included participation from Digital Currency Group, run by bitcoin investor Barry Silbert, as well as Adam Draper's Boost VC, Baroda Ventures, and the Stanford­StartX Fund.
Bitcoin fans are interested, in part, because Reveal is the first social media platform to have its own cryptocurrency: "Reveal coin."
There will be a set amount of Reveal coin, which people can earn the more they use the app. Users can offer the currency as a prize for answering a question, or as an incentive to get people to respond to their inquiries. Josh Beal, Reveal co­-founder and chief technology officer, calls it "currency for attention."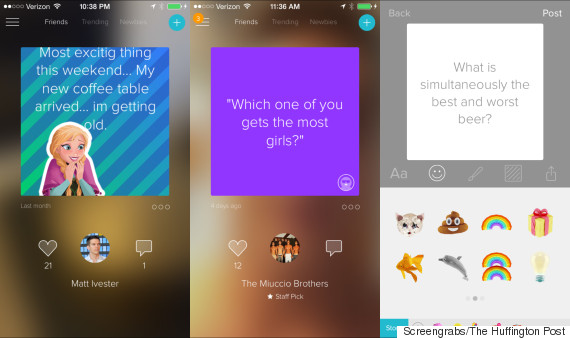 In addition, Ivester said, advertisers will have to buy ad space with Reveal coin, meaning users will benefit from putting up with sponsored posts.
Users can cash out their "Reveal coins" for actual money or bitcoin, too, Ivester said, through the Stellar platform. So far, Ivester and Beal have been trying to drum up interest for the launch of Reveal on bitcoin forums.
Reveal is the latest in a series of endeavors Ivester has been involved in since distancing himself from the morals of JuicyCampus.
Ivester said with Reveal, he wanted to avoid giving people the opportunity to be negative, something he says many social media companies similarly do.
"Twitter doesn't have an 'I hate this button,'" he said. "The only one that does is YouTube."
"We spent a lot of time thinking about what kind of interactions we wanted to enable with Reveal, and of course my JuicyCampus experience played into that and helped to shape that," Ivester said. "With Reveal there's not a dislike button -- there's a heart and people like your content."
Ivester and Beal hope to scale up by working with social media celebrities like Nicholas, Vincent and Joseph Miuccio -- brothers who have a huge following on Vine -- to help attract users. When reached by email, the Miuccio brothers said it was too early to tell if working with Reveal will be successful but they have hope.