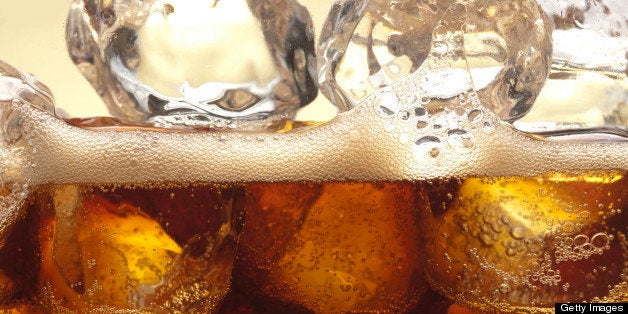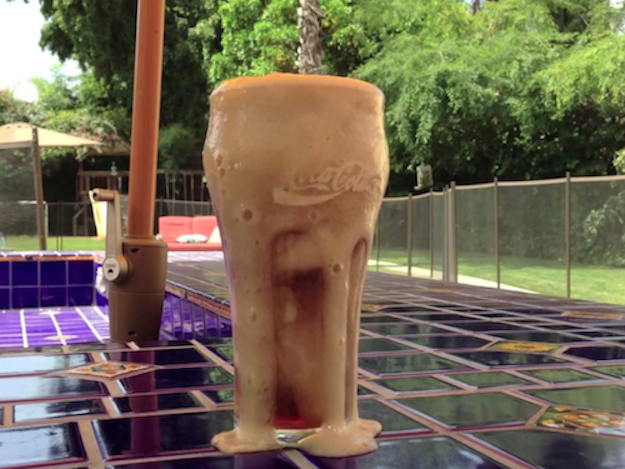 On the "List of 100 Most Awesome Scientific Revelations & Refreshing Beverage Innovations" -- a list I just made up for this post -- I concede that the investigation into the best way to pour a Coke -- so you lose the least amount of carbonation -- is several positions below the sequencing of the human genome.
However, the proper way to pour a Coke is clearly above both juice in a squeezable pouch and making Red Bull taste less like toilet water.
As a near life long Coke drinker (preferably Mexican Coke, which is made with real sugar) I have always wanted to know precisely why some pours from a can or bottle into a tall glass filled with ice end with Coke foaming up over the side (as above) and going near flat before I even take the first refreshing sip.
So -- I decided to figure it out. I even spoke to a world renowned astro-physicist who I had collaborated with on a previous project.
Turns out there are quite a few scientific factors at work that will determine whether your Coke goes flat upon pouring or remains refreshingly carbonated.
The temperature of the soda itself. Room Temperature vs Refrigerated
The Way You Pour The Coke: Down the Middle of the Glass vs Tilted Glass, Down The Side
The Ice. Smooth vs Rough
Ice in the glass BEFORE pouring vs Ice dropped into the glass after pouring
The Drinking Vessel: A smooth glass vs a rougher styrofoam/plastic cup.
Chemistry
The solubility of gasses, specifically: CO2: cold liquid vs hot/warm liquid
Nucleation. What is nucleation, you ask? It's all explained in the video below!
You can see the entire experiment by watching the video below.
Jon Hotchkiss is the creator, director & writer of This vs That. He also created: The Truth About Sex (Playboy TV), Invasion of the X-Mas Lights (TLC), My Dad is Better Than Your Dad (NBC), and Punkin Chunkin (Science). Jon also ran the series Bullshit with Penn & Teller. You can reach him here. See additional experiments here.
Related
Popular in the Community