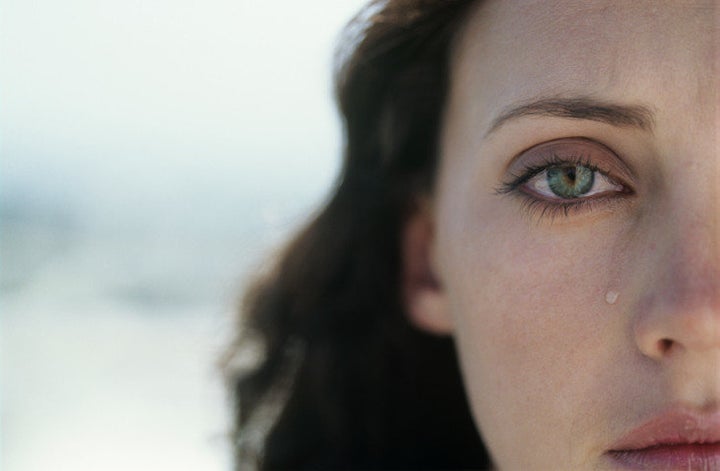 I had the good fortune of studying in Paris for my junior year abroad with Stanford. But I'll be honest: It wasn't all serene visions from a Monet or Renoir painting.
I definitely enjoyed the croissants, fresh baguettes and yes, of course, the cheese, but perhaps a bit too much: I put on ten pounds and ballooned to my largest clothing size ever, a 12. In fact, when I tried to shop in the trendy boutiques dotting every street corner, the saleswomen often scowled and said bluntly, "We don't carry your size."
I lived with a family on the edge of the city near the railroad tracks, a 15-minute walk from the nearest metro station. Returning home (often late) at night and sticking out, tall and blonde as I am, like a glow stick in a dark room, I suffered sexual harassment on a regular basis. I was followed and grabbed, and I always felt unsafe. Let me tell you: This sheltered girl from Hawaii learned street smarts real quick.
However, my time in Paris also taught me a valuable lesson: Revel, revel, revel. This was the mantra adopted by me and my gang of six girlfriends, "Les Filles," as we became our own early '90s version of the Sisterhood of the Traveling Pants. We journeyed to Amsterdam and went to Anne Frank's hideout. We got lost for hours in obscure Parisian neighborhoods seeking out secret underground rave parties, stopping at pay phones to listen to crackling voice messages instructing us where to go next. We gathered weekly to feast on salade nicoise and swap horror stories about our host families.
We realized this: The key to happiness is not enjoying every single moment of every day. That's an unrealistic expectation that sets you up for disappointment. The key is to celebrate every tiny but glorious, extraordinary and surprising experience you have. The bliss of crunching into the crust of a hot Nutella crepe. The awe of your first glimpse of Versailles with its acres of gardens. The feel of your wool coat keeping you warm as the snow brushes your nose on a winter's eve. I have actively cultivated gratitude for the precious micro-moments in life ever since.
But here's an interesting flipside to the equation, which I only discovered in the past few years as I struggled to cope with my divorce, a meltdown in my family of origin, and repeated struggles to find happiness with my boyfriend. That is: It's just as important to revel in the challenging moments, as it is to celebrate the fantastic ones.
I used to strap on my Nikes and run for the hills any time a negative emotion came knocking at my door. My therapist called this being "light-side dominated." I consider it a nearly inescapable part of our training as Westerners. "Put on a happy face," the cast of "Annie" sings to us as we sit in the theater, entranced, at age five.
But it's important to really sit with your depression, anxiety, frustration, anger and self-doubt when they show up. The running doesn't get you anywhere, at least not for long. You might turn to drinking, drugs and partying, obsessive exercise, binge eating, or endless hours of television or video gaming to dull the pain, but eventually, you're going to have to face the tough stuff.
After years of failing to avoid the darkness, I finally confronted it when I attended a 10-day silent Vipassana meditation retreat in 2007. I had no choice but to sit, and sit some more, and then sit some more, because that's all we were permitted to do (aside from eating two meals per day). It turned out that the broken record player in my mind was stuck on one boring track: "You're a loser. You failed at your marriage. Your family is a mess. You're the only one of your friends not to have a partner and kids. You're nothing but a ghostwriter in your professional career. Whatever happened to you, MeiMei Fox? Where did you go wrong?"
There was no escaping those rude, debilitating, criticizing voices in my head. I had to face them. So, after a few days of tortuous silence, I decided to turn my anxiety and doubts into a character named Creepy. She was a scraggly figure with sharp fingernails who snuck up behind my meditation cushion and tried to spook me.
"Come here, Creepy" I learned to say to her. "Sit with me." I stopped fighting, stopped righting the wrongs, and, most importantly, stopped running. I simply looked Creepy straight in the eyes and said, "It's okay. I'm not afraid. Let's sit together. Tell me your stories, and I'll tell you mine."
Creepy sat with me for a long time. Eventually, she got bored and left. When she did, I was invaded by the most profound sense of peace I've ever known. I bowed my head to the floor and sobbed in the meditation hall. Ever since that retreat, I rarely have suffered from insomnia. Such was the power of celebrating the negativity, being present to the pain and confronting the Shadow.
Thus to this day, "Revel, revel, revel" remains a core mantra, one of my "Fundamental Principles of Joy." Only now it comes with the caveat that you've got to revel in the good and the bad. You see, being present is not simply a matter of noticing that you're happy or depressed. It's a matter of being fully engaged with your emotions and, therefore, your life. If not, the very stuff that makes for a passionate human existence will pass you by like a hummingbird darting out of your garden at dawn.
When something miraculous takes place -- and by miraculous, I mean any of the seemingly small yet phenomenal events that unfold all the time, from your child laughing in your arms, to your best friend calling in tears to tell you her mother has cancer -- stop. Put down your smart phone. Watch. Listen. Taste. Touch. Show up. Whether it's delight or devastation that takes residence in your spirit, in the long run, you'll be all the more joyful for having been truly present for it.

Related