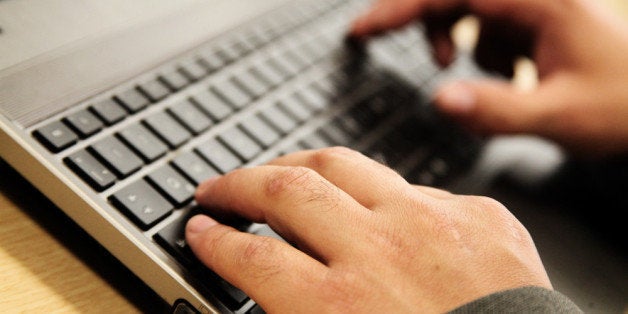 WASHINGTON -- The Federal Trade Commission made an unprecedented move against "revenge porn" on Thursday, reaching a settlement with the alleged operator of one such website that bans him from posting nude photos or videos of people online without their consent.
Revenge porn refers to the practice of sharing nude photos or videos of a person in order to exact revenge against or otherwise humiliate that person.
The FTC's agreement is with Craig Brittain, who allegedly operated the website Is Anybody Down out of Colorado Springs, Colorado. According to the agency's complaint, Brittain acquired nude images of women in a number of ways, including posing as a woman on Craigslist and soliciting images from users. He then allegedly posted the photos on the website, sometimes with the women's personal contact information.
According to the FTC, Brittain's website also advertised content removal services that supposedly went through a third-party site. That site, however, turned out to be fraudulent, and the fees being charged for removal -- up to $500 -- were actually going to Brittain.
According to the terms of the FTC's settlement, Brittain must delete the content he collected while he was running the website. In the future, he is required to show the FTC upon request that he has "affirmative express written consent obtained from each individual whose intimate parts are exposed in a photograph or video on a website or through an online service."
Each violation of this kind of order may carry a fine of up to $16,000.
The FTC voted 5-0 in favor of the settlement. A public comment period now follows, and the panel will then decide whether to make the settlement final, at which point it will carry the force of law.
Is Anybody Down was reportedly shuttered last year, but the content was moved to another website, ObamaNudes, which is also named in the FTC settlement.
"This behavior is not only illegal but reprehensible," Jessica Rich, director of the FTC's Bureau of Consumer Protection, said in a statement. "I am pleased that as a result of this settlement, the illegally collected images and information will be deleted, and this individual can never return to the so-called 'revenge porn' business."
Brittain could not be immediately reached for comment.
An agency spokesman confirmed that this is the FTC's first revenge porn case. The unique way in which the agency is using its authority is already raising some eyebrows.
Lee Rowland, a staff attorney with the American Civil Liberties Union's Speech, Privacy and Technology Project, called the decision "a mixed bag." She told The Huffington Post that if Brittain is soliciting and paying for speech, even if it upsets people, "he likely has a protected First Amendment [right] to engage in that behavior." Lee also noted that it's not fair for the FTC to claim broad authority to require any site containing nudity to have a record of affirmative consent from the people in the photos.
However, Lee said she believes the FTC is on "much stronger ground" in charging Brittain with fraud, because the agency can regulate that as a business practice.
Danielle Citron, a professor at the University of Maryland Francis King Carey School of Law and author of the book Hate Crimes in Cyberspace, took a slightly different view. "Free speech doctrine is unlikely to stand in the way of an extortive business model -- crime-facilitating speech is unprotected speech," she said. "So is aiding and abetting cyberstalking and invasions of sexual privacy. And free speech values are hardly implicated."
Citron called the FTC announcement "exciting news."
Julia Horwitz, consumer protection counsel at the Electronic Privacy Information Center, said her organization supports the FTC's action. "As businesses increasingly appropriate the images of identifiable individuals for use in commerce, the government must pay increasing attention to the rights of the individual subjects," Horwitz said.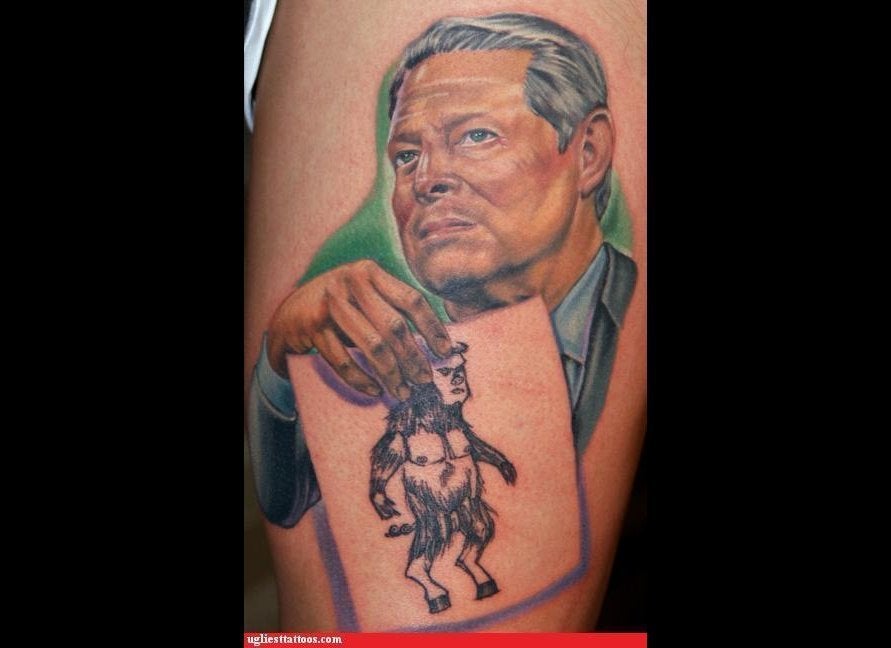 Political Tattoos That Really Suck
Popular in the Community