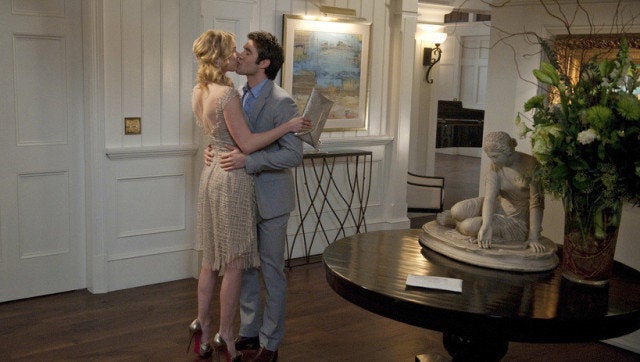 As we excitedly begin the the second season of my new favorite show, "Revenge," I can't help but pay tribute to two of the most beautiful characters on this ABC hit: The Graysons' enviable seaside mansion and Emily Thorne's more modest beach house. "Revenge" is fun to watch just to admire these two perfectly decorated dream homes.
In my opinion, the Grayson Mansion is the most beautifully designed home on the small or big screen. It has some of the best architectural and interior design and I have ever seen. Every week I swoon over the details and I can't wait to see which new parts of the house they reveal on each new episode. The house is warm and inviting, yet elegant and sophisticated. I fantasize about installing the white wall paneling, the brown hardwood floors and the split staircase in my own home. I love a bright open great room, and theirs includes a grand foyer, living room, dining room and breakfast bar, all in white and neutral colors -- very beachy and crisp. Charlotte Grayson has a teenage girl's dream bedroom with its rich colors and textures, ornate bed, and Bungalow 5 bedside tables(my favorite). One of the most desirable parts of the mansion is the vast terrace off of the master bedroom from which Victoria Grayson spies on Emily across the way (when she should be looking at her priceless ocean view).
Then there is the ultimate beach cottage that Emily effortlessly purchased without flinching, as if it were the cost of a cheap sundress. The best part of her home is the amazing wood plank front porch overlooking the ocean. It has an old school swinging bench that makes you want to cuddle up and read Judy Blume books all day. The inside of the beach cottage has soft muted colors with more of a country feel, not to mention the best selection of lighting fixtures, pictures frames, vases and other perfectly beachy accent pieces.
It would be so hard to choose between these two homes, kind of like trying to chose between Emily's two love interests, Daniel Grayson and Jack Porter. They are both so gorgeous and desirable, you can't really go wrong either way.
I love that I am starting to see interior design masterpieces on TV shows and movies. To me, that is more fun and inspiring than flipping though home decor magazines. I look forward to being inspired by this season's "Revenge" decor continuing to dream about what I'd like to copy for my own home.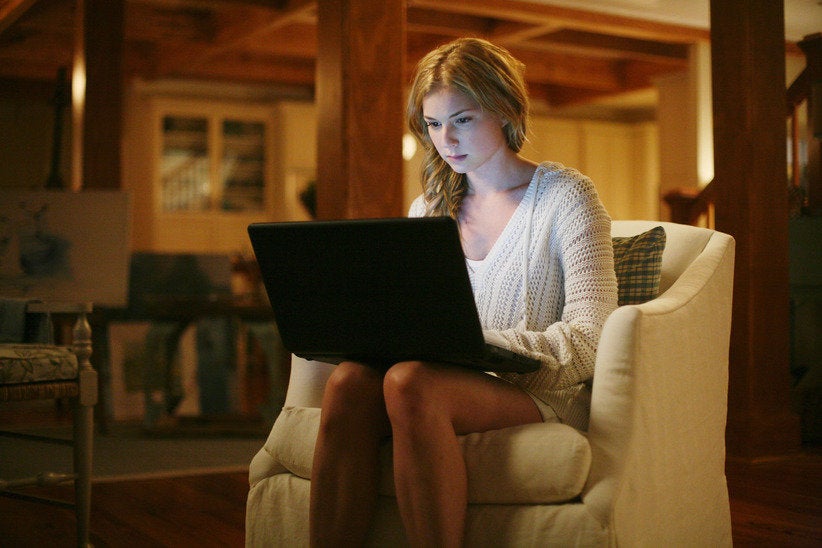 Interior Design In 'Revenge'