 Ten years after taking readers into the cutthroat world of fashion media, The Devil Wears Prada is getting a sequel. EW.com exclusively reports author Lauren Weisberger is working on a second book, Revenge Wears Prada, due out in 2013.
The original novel, which chronicled the travails of Miranda Priestly, Andrea Sachs and a host of other characters at Runway magazine, was released in 2003 and inspired the 2006 film of the same name. In the movie, Meryl Streep played Priestly, a character inspired by Vogue's Anna Wintour. Anne Hathaway co-starred as Sachs, the young fashion journalist based on Weisberger's own experiences as Wintour's second assistant.
EW provided the following plot summary for Revenge Wears Prada:
Revenge Wears Prada picks up eight years after Andy parted ways with Miranda on bad terms. Andy is now editing The Plunge, the hottest bridal magazine around, alongside Emily, her one-time Runway nemesis turned current BFF. While Andy is planning her own wedding to Max, a handsome media scion, she remains haunted by her impeccably heeled former boss — and the magazine world being as small as it is, it's only a matter of time before she hears the dreaded syllables "Ahn-dre-ah!" again.
Weisberger herself has stayed busy in the years since Devil made its big debut, writing three non-Vogue inspired novels.
The first book inspired a wide fascination with Wintour, with many wondering whether life at Vogue could possibly be so horrible. One HuffPost blogger wrote that readers shouldn't doubt that the magazine could be hell to work for. "Speaking to others who have undertaken fashion and beauty internships, it is clear to see that the process is a matter of survival rather than enjoyment," wrote Emily Louise shortly after quitting her own internship.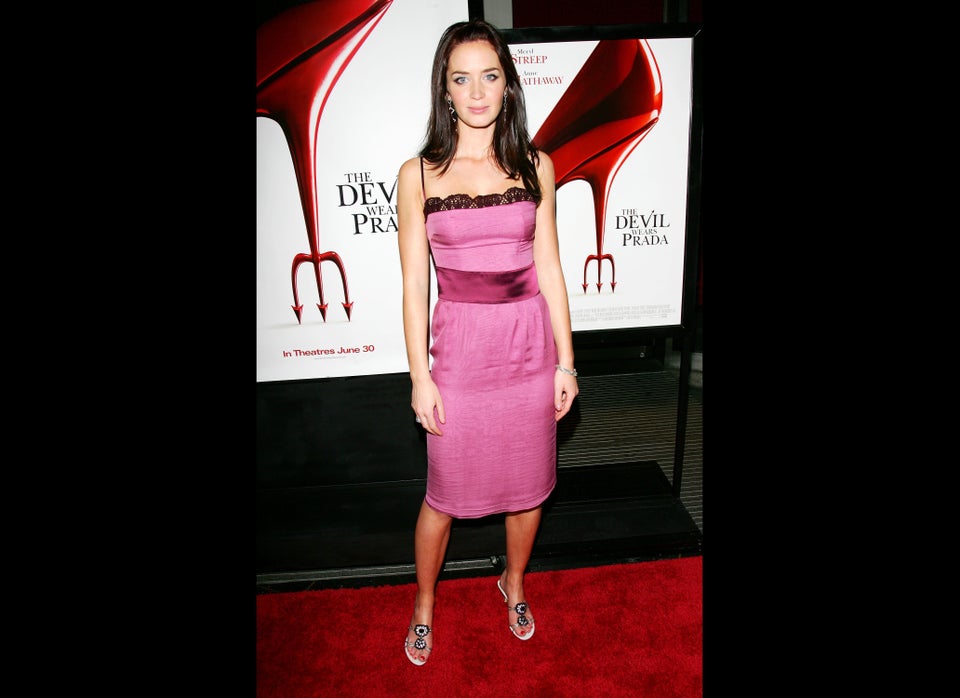 'Devil Wears Prada' Premiere
Popular in the Community