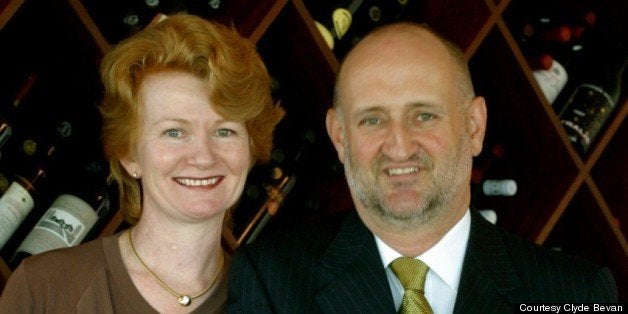 Maybe he thought the Lord said "finders keepers, losers weepers."
An Australian Anglican priest who found a $6,500 bracelet and tried to sell it back to the owners has been humbled -- and perhaps will be defrocked.
After media outcry and shaming from his archbishop boss, the Rev. Terry McAuliffe returned the diamond bracelet to Perth restauranteurs Clyde and Lesley Bevan Wednesday afternoon, Clyde Bevan told The Huffington Post.
The priest didn't seem embarrassed during the exchange at the clergyman's house, Bevan said.
But perhaps he should be: After reporting the lost bracelet to police, McAuliffe claimed it as his own and tracked down the owners through the bracelet's security code. He then offered to return the jewelry to them for 50 percent of the value while the Bevans recover the loss by filing an insurance claim, the Australian Associated Press reported.
"I'm just offering to share the windfall," he said.
But Wednesday, the only sharing seemed to be scorn for his actions.
"It's certainly amazing and bizarre behavior," Bevan said to HuffPost.
The Anglican Archbishop of Perth, Roger Herft, told the AAP that McAuliffe's actions were "reprehensible" and that while the priest may have followed the law by asserting ownership after a few months, people expect more from religious leaders. The archbishop also said discipline could include McAuliffe's removal from his post at St. Paul's Anglican Church.
Bevan, who runs a restaurant called Friends with his wife, said Lesley happily wore the bracelet, which he gave to her as a birthday gift eight years ago. He thanked the press.
"If it wasn't for the media asking probing questions and basically chasing him down the street with cameras, it wouldn't have happened," he explained.
He said that McAuliffe's actions didn't dim his view of the clergy. He explained that other priests had taken up a collection to pay the reverend for the bracelet in case he didn't give it back.
"It restores my faith," Bevan said.
Popular in the Community