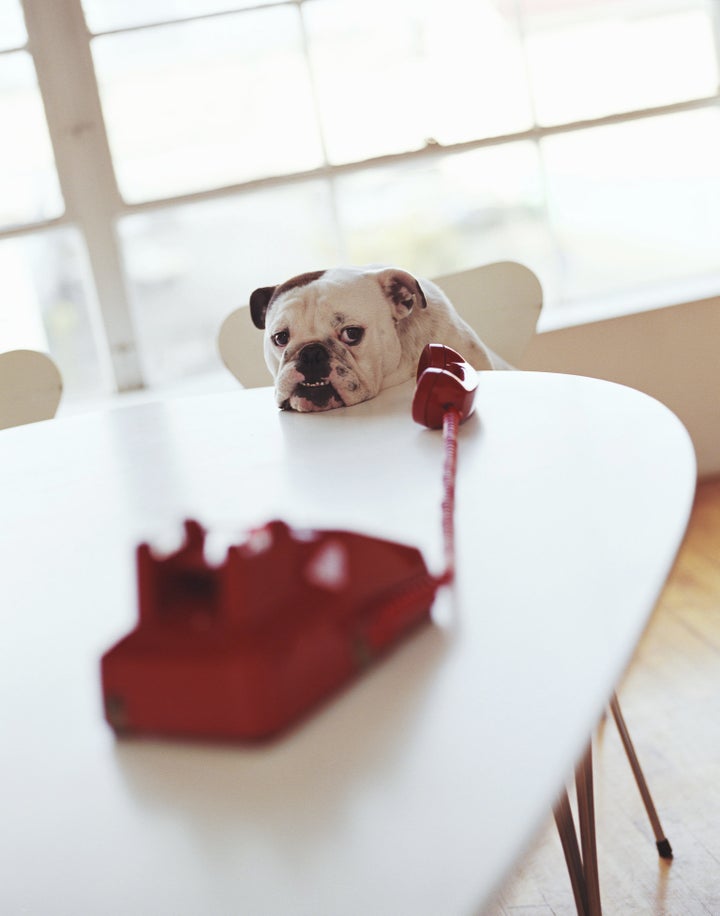 If a dog had a cat-astrophe, naturally he'd call Dog 911.
A hilarious series of tweets from the Twitter account @Reverend_Scott imagines what a dog's call to Dog 911, where all dispatchers are pooches, might sound like:
"To dogs, these are emergencies," Scott, the man behind the Twitter account, told The Huffington Post. "Dogs don't watch the news, or care about current events, their whole world is basically the home they live in."
Scott, who asked to keep his last name anonymous, told HuffPost that he's seen lots of people using the concept of calling 911 as a format for jokes on Twitter, and one day he found himself wondering what it would be like if pets called 911 and why'd they'd call in the first place.
The thought eventually morphed into the idea that, if an animal could call 911, they probably would have their own version of it.
"The first tweet I did about it was actually Cat 911, however, most cats seem very indifferent about the welfare of others," he said.
"Dogs on the other hand, seem to be concerned about others nearly every minute of the day. On top of that, dogs certainly have their own problems too," he said.
Scott says the "dog characters" in his tweets are inspired by dogs he's actually had.
"The dogs working at Dog 911 are based on the most intelligent dogs I've had," he said. "They're more likely to keep their cool, but even they have their limits."
"The dogs calling 911 remind me of a few I've had that never seemed to have a moments peace," he explained.
In regards to all the attention his dog tweets are getting — some of which get thousands of likes and re-tweets — he thinks it's pawsome:
"[These tweets] feel a lot more personal to me than most anything else I tweet."
Calling all HuffPost superfans!
Sign up for membership to become a founding member and help shape HuffPost's next chapter
BEFORE YOU GO
PHOTO GALLERY
These Dogs Getting Massages Are the Cutest Thing Ever