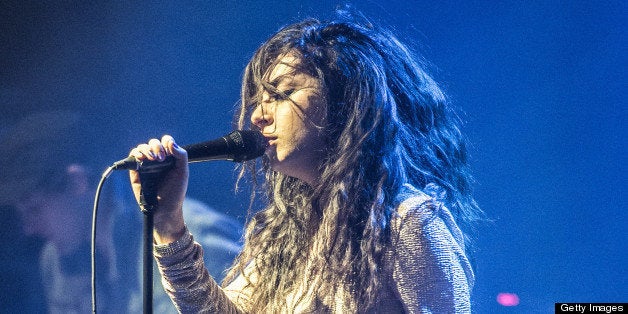 Charli XCX, born Charlotte Aitchison in Hertfordshire, England, is making a loud statement with her debut album True Romance. Released in the United States on April 16th, True Romance has been a highly-anticipated release by Charli herself, her label IAMSOUND, and by the thousands who have heard her perform live over the years.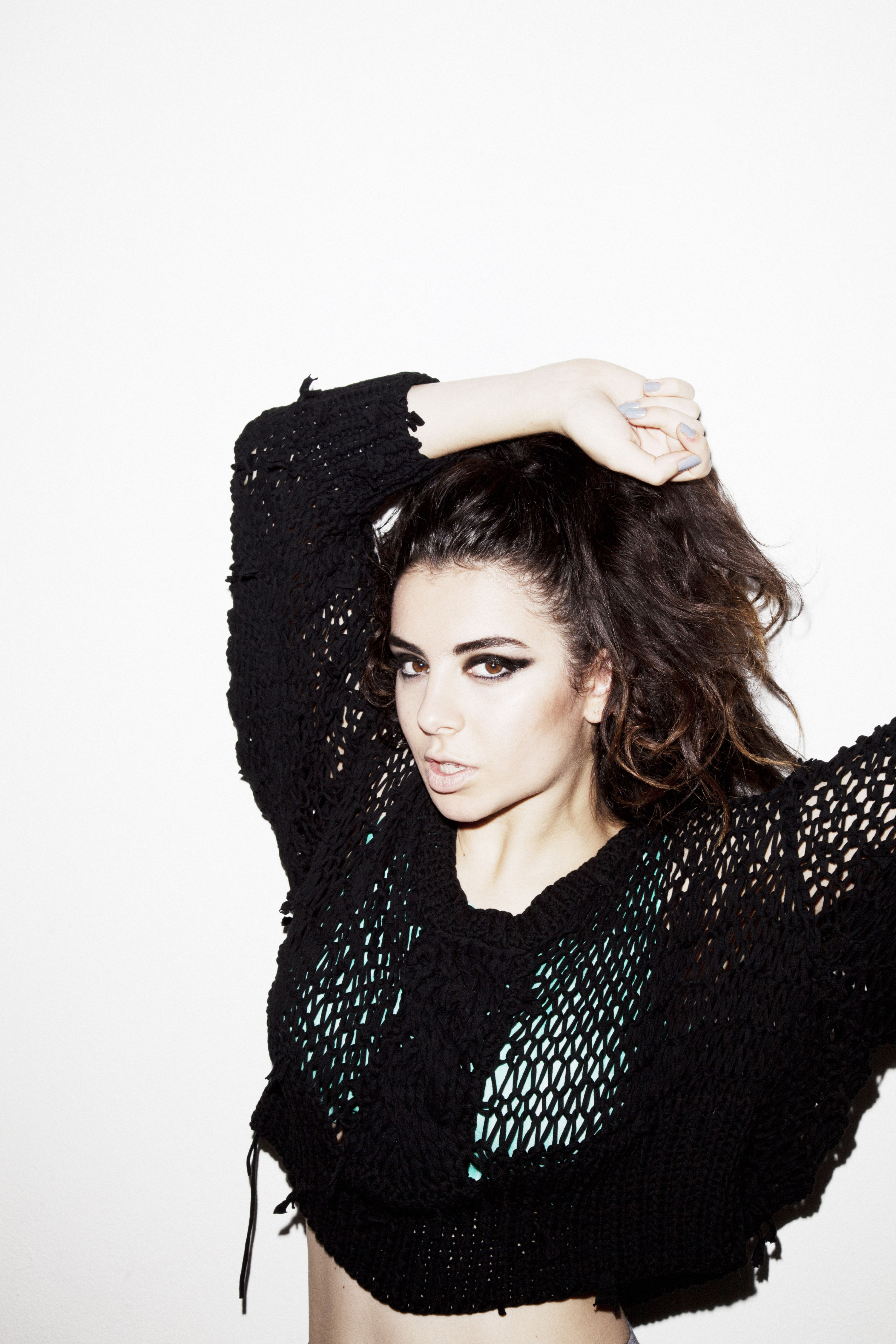 As opening act support for bands like Coldplay, Santigold, Sleigh Bells, Ellie Goulding, and Marina and the Diamonds, Charli XCX has had a lot of time to anticipate her record's release. It's a damn shame that Charli XCX isn't a household name by now. Having written Icona Pop's "I Love It," Aitchison has positioned herself as an emerging British pop star. But it's not all glitz and glamour for her. Having started her career performing in clubs at age 14, Charli XCX has methodically defined the type of artist she wants to be and exactly what type of she doesn't. And in playing festivals like SXSW this Spring and Bonnaroo in a few months, Aitchison can put this newly-found persona to the test.
True Romance is a personal account of love through Charli XCX's eyes and experiences. Consecutive songs "Take My Hand" and "Stay Away" show the conflicting and inconsistent emotions in the album, but this conflict works. Like competition breeds better products for consumers in the business world, the polarized emotions throughout True Romance make for a completed spectrum of genuine feeling in the album. And with a voice that jumps between likeness to Gwen Stefani, P!nk, and Lady GaGa, Charli XCX can definitely convey some heavy emotions in varying intensity.
Lead single "You (Ha Ha Ha)" is a modern attestation of self-worth and feminine empowerment. The music video, which has garnered nearly 700,000 YouTube views, takes place in a warehouse, where eccentrically-dressed girls manufacture lipstick-tipped bullets. And as the second track to the album, it's still an opening statement as to the corners of the earth she's helping us to explore through this album. "You (Ha Ha Ha)" samples Gold Panda's "You" and adds an aspect of color to True Romance with sound effects we associate with dreamy Bollywood fantasies. Color is a way that Charli XCX describes her album, making it not just an aural experience, but a visual one, too. And "You (Ha Ha Ha)" is absolutely a colorful song.
"Set Me Free" begins at a slower tempo, pretending to be a pop ballad for a minute before transforming into a sultry, heavily-produced proclamation of love. One of only a few songs on the album that doesn't include any hip-hop, "Set Me Free" affirms that Charli XCX has a truly talented voice under the bad-girl persona. Charli XCX is in a vulnerable position in "Set Me Free," adding to the complexity of her as an artist.
"Black Roses" is so mature relative to other songs on True Romance that it almost seems out of place. Except it fits perfectly. The chorus is melodic, with just the right amount of synth and vocal distortion. The distant refrain is like something you'd hear on an album by The Killers. "Black Roses" is one of the more developed tracks on the album, and it's definitely a strength. The evolution continues as Charli XCX closes her album with "Lock You Up" in a smitten mood, confident enough in her love to ask aloud, "What do I do to lock you up inside my heart?"
True Romance is a work of art. It's different (to the nth degree), and that's what makes it so captivating. Charli XCX draws influence from so many and adds her own colorful twist to it to make it perfectly original. Charli XCX is on a mission to "reboot British girl power," and she's doing a hell of a job.
REAL LIFE. REAL NEWS. REAL VOICES.
Help us tell more of the stories that matter from voices that too often remain unheard.