Scheduled for American release by Atlantic Records on May 19, Coldplay's Ghost Stories is worlds away from their previous work. Ghost Stories is at once both a stripped-down experimental project and a progressive EDM album. With production credits to Paul Epworth, Rik Simpson, and Avicii, Coldplay has simultaneously honored the old and welcomed the new. The songs on this album are deep and airy, haunting and cheery, and typical and progressive. Ghost Stories sounds like an alternative direction Coldplay could have taken post-Viva La Vida or Death and All His Friends in 2008, rather than the one the band chose with 2011's Mylo Xyloto. The album artwork of a medieval-styled white etching over a night sky and dark ocean lend the celestial quality to Ghost Stories that sets it apart from Coldplay's earlier work.
Opening and closing with the same sort of angelic children's choir's sustained vocals, the album as a final product is delicately curated, each song serving a unique purpose. And with the hymnal mélange of vocals and synthesizers, "Always In My Head" adds steady percussion with long waves of relaxed guitar riffs. With an abrupt ending, "Always In My Head" leads directly into "Magic," the first single from Ghost Stories, originally released in March. With more pronounced percussion than before, Chris Martin's almost mournful voice fades in and out of cooing and calculated praise. "Magic" seems like a tribute of sorts to love and the sheer wonder of it all.
Keeping in the theme of heavy percussion to lead a track, "Ink" surprises in just about every other way. Musically, this track is upbeat, but lyrically, it's pained. By incorporating female background vocals at parts in the song, Coldplay adds another dimension of depth to a song whose vocals could have very well been shallower. In addition, the band very successfully uses a sitar to introduce the Eastern musical element of raga, which substantially complexifies the song.
"Midnight" was the second single to be released from Ghost Stories, co-written and co-produced by Jon Hopkins, the same collaborator whose influence created the ambient "Life In Technicolor" masterpieces on Viva La Vida or Death and All His Friends. Distant, distorted, and difficult to understand, the vocals on this track are truly discomforting. About halfway through the track, the whole song shifts dramatically toward formulaic, fast-paced trance music. "Midnight" leaves you pleasantly confused, somewhere between wondering what you just listened to and glad you'd heard it.
For a moment, you might be fooled by "A Sky Full of Stars." Its opening piano chords sound like an up-tempo rendition of A Rush of Blood to the Head's "Clocks." Very quickly, the song's influence from Avicii shines through. As Coldplay's third and final single before Ghost Stories' release, "A Sky Full of Stars" was surely a surprise to fans. Characteristic of EDM, the music is repetitive, the lyrics shallow. There's reverb and synthesized tambourine, but there's also acoustic guitar and Chris Martin's voice in falsetto. Initially, it's hard to call "A Sky Full of Stars" a typical "Coldplay song," but this single eventually proves itself to be an evolved version of the Coldplay archetype. At each refrain, you can imagine Chris Martin dancing in ecstasy on stage, arms flailing animatedly. Despite all the low-end frequency and heavy production, "A Sky Full of Stars" is surprisingly light and airy. As the song fades-out, flighty, ambient notes dominate the soundscape. "A Sky Full of Stars" is a song whose dynamism increases with every listen.
Ghost Stories is undoubtedly a departure from the comfortable for Coldplay and for fans. The variety of songs on the album is vast, with songs about love and loss seemingly scattered all over the place. The bookended choral music acts as a soothing agent. An experimental concept album, Ghost Stories hints at another freshly-tapped side of Coldplay that will hopefully come forward in future projects, as well. Immensely diversifying Coldplay's catalogue, Ghost Stories is a beautiful piece of art manifested.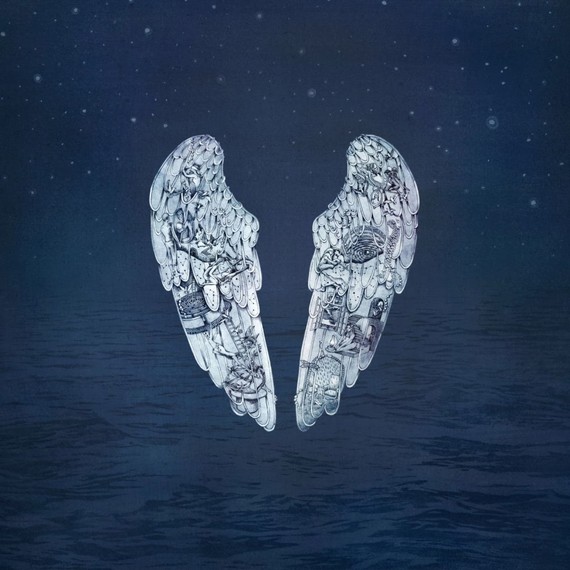 REAL LIFE. REAL NEWS. REAL VOICES.
Help us tell more of the stories that matter from voices that too often remain unheard.