Once Mark Ronson and Bruno Mars released "Uptown Funk" in November, we knew that its forthcoming album Uptown Special was going to be just that -- something special.
It's no secret that Mark Ronson is a proponent of sampling, as his 2014 TED Talk demonstrated. In Uptown Special, Ronson sampled, or repurposed, existing influencers' works to craft these masterpieces. Just on "Uptown Funk," Trinidad James' "All Gold Everything" was given sampling credit, though elements of The Sequence's "Funk You Up," The Sugarhill Gang's "Apache," and George Kranz's "Trommeltanz (Din Daa Daa)" are clearly audible, amongst other tracks. But what's entirely original about "Uptown Funk" is how Bruno Mars and Mark Ronson found a way to incorporate these seemingly competing blasts from the past into a contemporary hit that not only recoups on the likely massive sampling fees they owed, but how "Uptown Funk" continues to break records left and right. In the US, the single has sold over 2.1 million copies, and in the UK, the single set a record for the most streams in a week -- over 2.5 million.
What's most astounding about Uptown Special is how much variety exists in its eleven tracks. With the lyrical help of Pulitzer Prize-winning writer Michael Chabon, Mark Ronson tackled the daunting challenge of not simply writing an album for an artist, but rather an album for many artists. Bookended by "Uptown's First Finale" and "Crack In The Pearl, Pt. II," Uptown Special enjoys creative collaborative artists on every track. The first and last songs feature harmonica-playing by Stevie Wonder, but in between those iconic waves of reverberating warmth, artists like Mystikal get a chance to shine on upbeat "Feel Right," and Tame Impala's Kevin Parker realizes his vocal potential on a more mysterious "Daffodils," the next-slated single from Uptown Special. "Daffodils" is so funky, it's hard to find other ways to describe it. With writing credit given to Kevin Parker, the influence of Tame Impala on "Daffodils" is evident when comparing the song to 2012's "Elephant."

New York Magazine released a stripped-down analysis of "In Case Of Fire," the one track on Uptown Special that features the vocals of the album's co-producer Jeff Bhasker. Filled with ambiant noise and distant, reverberating guitar samples, "In Case Of Fire" employs familiar synthesizers from Michael Jackson's "The Way You Make Me Feel" and The Beatles' grungy blues guitar made so famous in "Revolution." The song is at once suave and angsty, coercive and cautionary.
From start to finish, Uptown Special offers a hugely fresh alternative to what we've come to expect from the music industry in the last few years. Mark Ronson clearly learned from his success with Amy Winehouse's Back to Black in 2006, for which a retro sound proved so effective. Uptown Special doesn't settle-down in any given decade of music; rather, the album seems to almost aimlessly draw from what made each of the last six decades so iconic for music. Uptown Special is a variety show of an album, where each track stands alone on its own merit and simultaneously complements the others. In hommage of Mark Ronson's love of sampling, allow me to amend Bruno Mars' chorus hook by imploring, "Don't believe me, just listen."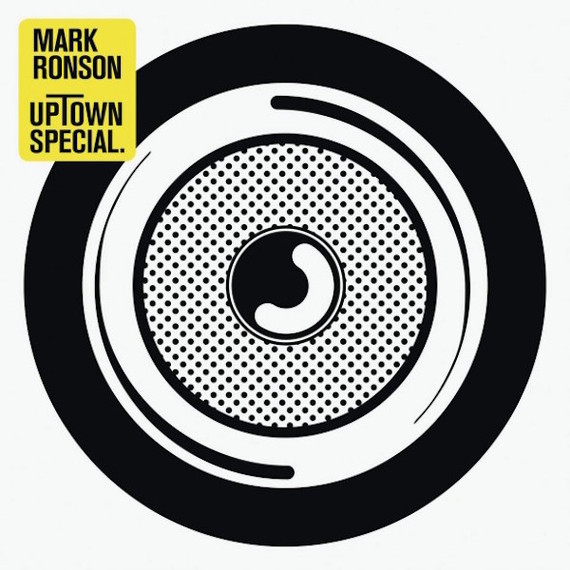 Support HuffPost
The Stakes Have Never Been Higher
Popular in the Community