Those who've never had a brush with the law could likely guess that Dade County Jail would have lousy food and scratchy sheets.
Written last July, the two-star review rants that Dade County Jail is the coldest building in Miami, has unexpectedly jovial employees, and warns why you should avoid the bologna sandwiches.
Read the full Yelp review below.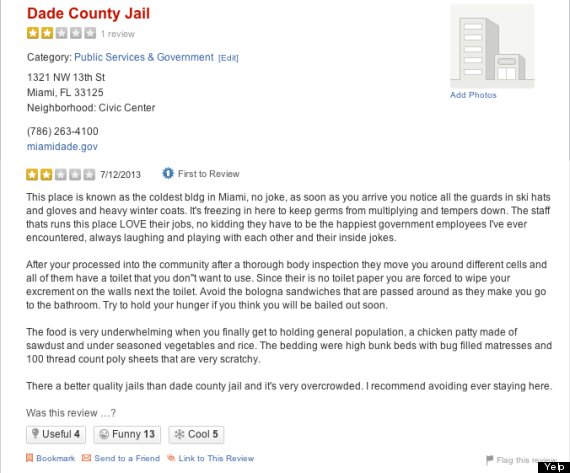 [H/T: Reddit user OutOfBounds11]
Before You Go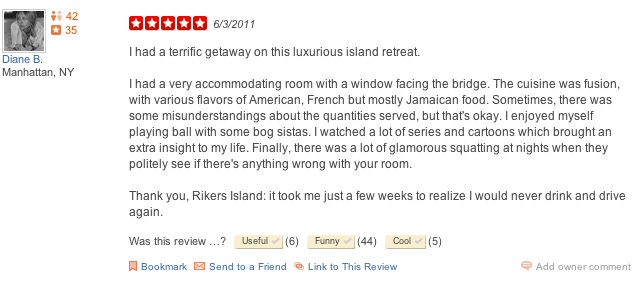 Prison Yelp Reviews
Popular in the Community