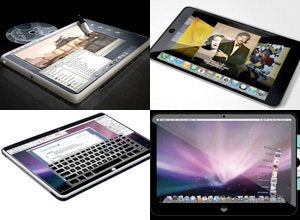 This tablet is a great entry into the Android world at an aggressive price. Simply put, it rocks, especially for social apps, productivity apps, ebooks (use the free Kindle app, for instance) and music. With Ice Cream Sandwich, solid build quality, the Google Play app market and a bunch of other nice features, there's a whole lot of good going on with this tabby.
On the down side, the screen is decent for movies but not great; that's one of the compromises for the sweet $250 price point. The truly bad news is limited: a junky self-facing camera ruins the tab for video chatting, and unremovable bloatware soaks up over half the small 8 GB of memory (expandable via micro SD card though).
But, realistically, a cheap camera and small memory are part of what make the price point possible. So is the bloatware. Some of it is Samsung's own "hubs" -- gateways to stores where you can purchase movies, music and ebooks -- and that revenue no doubt figured into the pricing decision. Other bloatware is by third parties who presumably paid for placement -- which also helps make the price point possible.
* Price; and value for the price.
* Android 4 Ice Cream Sandwich.
* Google Play app market (essential -- and not available on other low-priced tabs, like the Kindle).
* Speech recognition is available in most cases where the kb pops up, and works really well.
* KB always includes a number row at top, so no need to switch from alpha kb to number kb to enter digits. This is a Samsung mod to Android, I believe, and it's a good one.
* Free Polaris Office preinstalled; allows viewing *and editing* of MS-Office docs.
* Preinstalled Dropbox gives free 50 GB in the cloud for one year.
* 7" size and light weight is very easy to hold in one hand, even with small to average hands. Of course, you have less real estate than a full-sized tab -- but much more than a phone.
* For only $50 more, this is a much better choice than Kindle Fire, which uses an old version of Android and has no access to Google Play app market. Just use the free Kindle app to read your Kindle ebooks.
* Has slot for 32 GB microSD memory card. Haven't installed one yet. App2SD says that about half of my 100 apps could be moved to the card if I had one. And, if you use your tab for music, video and pics, those will probably take up more space than apps and presumably will work fine on a memory card.
* Device paired easily with my Bluetooth kb.
* You can get a $5 female USB Adapter Dongle and transfer files to and from USB memory sticks. BTW, the dongle doesn't work with USB hard drives (they take too much power) or keyboards and may not work with all cameras.
* Connectivity works well. For instance, several free file manager apps (ES File Explorer by EStrongs and File Manager by Rhythm) had no trouble accessing shared files on my LAN via WiFi and files on my phone via Bluetooth.
* Usually responsive to touches, but occasionally needs a second poke.
* IR blaster for controlling TV, satellite box, etc., is an unusual feature. However, Peel app (which activates the IR) didn't work with my DirecTV DVR box even when I set the box on IR rather than RF. And even if it had worked, it's a drag that the DVR can't be set to respond to both RF and IR, because RF makes the remote easier to use (and you will still need the remote for many functions). So, don't assume that the Peel/IR feature is going to work for you.
* Was sluggish, but only once or twice. Was easily fixed by rebooting (turning tab off and back on).
* A few programs crashed, but this was very infrequent. All tabs (and PCs) have some problems with crashing. Other tabs that I and friends have owned have had much, much worse problems with this.
* Main camera is adequate.
* No flash for main camera, but most tabs don't have one.
* Power/data cable is unusually short. Buy a USB 2.0 extension cable for a few dollars. Works fine for power. Haven't tested for data.
* Screen resolution and color are decent. Don't hold it up next to a more expensive tablet and compare, because if you do, you'll wish you had more $$$ to drop. But it's not bad at all. Are you going to want to watch video on it? If you can stand doing so on a phone, then this will be better, but if you want a screen that really pops, you won't find one at this price.
* HDMI out requires somewhat overpriced adapter cable, but this is not uncommon w/tabs.
* Decent looks. Nothing inspiring, but not ugly either. If you have to have something that looks as cool as an iPad (and has the screen quality to boot), you've got to be prepared to pony up some real coin.
* WiFi only. 3G not available.
* You can buy an inexpensive (around $15) leather case with kickstand capability. It's made for the original 7" Galaxy Tab. Bizarrely, the case has no opening for camera or IR blaster, but the price is right, the size is right, and the openings for other controls match the new tab very closely.
* Manual is quite minimal, but they all are. Android is easy to figure out, but if you need help, talk to a friend, buy a book, or read up on the Internet.
* To charge, plug the cable into the power adapter that comes with the tab. Don't plug it into a PC or a power adapter that came with your phone. If you do, the tab will scarcely charge at all. It needs the higher voltage and/or wattage provided by the included adapter. This is common with tabs.
* Scrolling from one home screen to another stutters slightly. Not a big issue -- it's not a hindrance. It just doesn't look quite as cool as it would if the scrolling was magically smooth.
* Speakers are adequate for general use. They're loud and undistorted. However, there's little stereo effect (they're pretty close to each other) and the sound is not as crisp as you'll want for music or for high-quality movie sound. So plug in a headset or pair a Bluetooth one.
* Self-facing camera is dreadful. Forget about video chatting with this puppy. The screen is good enough for you to see your friend with no problem, but s/he will get a really junky picture of you.
* Over half the small memory (8 GB) is occupied by preinstalled apps, most of which are bloatware: Samsung "hubs," etc. (Some are good; see above.) Really outrageous that this crap is non-removable, at least without rooting the device, which takes some tech skill, can lead to problems, and probably voids the warranty. You can delete the icons from the screen, but the apps still waste precious memory.
* I really haven't found any other negatives. Buy it and enjoy!
Calling all HuffPost superfans!
Sign up for membership to become a founding member and help shape HuffPost's next chapter