Do you love Chipotle but hate waiting in line? Would you be willing to sacrifice some quality if you could get it cheaper at a drive-thru? Oh boy, have I got news for you!
And that news is that on July 5th, Taco Bell released their Cantina Bell menu -- an attempt at gourmet-ish burritos and bowls -- nationwide.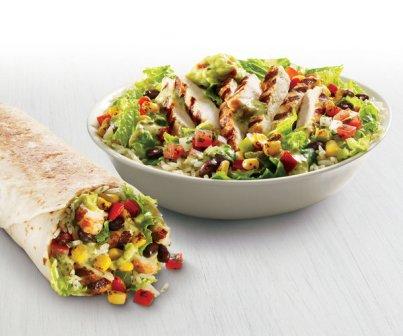 A very thinly-veiled effort to compete with Mexican-style fast casual chains like Chipotle and Qdoba, Cantina Bell is the brain-child of Miami-based TV chef Lorena Garcia. Cantina Bell brings eight -- that's right, eight - new ingredients to Taco Bell's line-up: black beans, cilantro rice, citrus & herb marinated chicken, new guacamole, fire-roasted corn salsa, creamy cilantro dressing, pico de gallo and romaine lettuce. Details of the changes can be found here.
The new offerings include burritos and bowls available in chicken, steak or veggie (no meat, double beans). The chicken and veggie varieties of each are $4.79, while the steak runs $4.99. Also, you can now pair Taco Bell's chips with pico de gallo, fire-roasted corn salsa or guacamole for $1.49. A side of black beans and cilantro rice is $1.49 as well.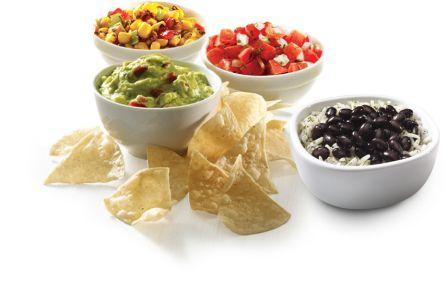 This endeavor from Taco Bell is just the latest in a string of attempts by fast-food chains to close the gap between fast food and fast casual. What we're left with at the big chains are two totally different sections of the menu. You have the barely food category: super cheap, super processed value menus that are made of who-knows-what. Then you have the actual food category, the so called "premium" offerings. There's not much middle ground.
This Cantina Bell stuff obviously falls on the premium side, and it's interesting to see Taco Bell going in this direction. In recent years they have sort of embraced the unhealthy image of their food and played to the stereotypical Taco Bell eater: a twenty-something stoner who rustles up some change from his old blue couch (the one where that tear on the cushion is covered by duct-tape) to get a lot of food for cheap. You know, Fourthmeal, 12 packs of tacos, etc. They can't expect that guy to be interested in more expensive food, so I guess what I wonder is whether enough of their customer base will buy this new stuff enough to warrant its addition to the menu. I also wonder if people who don't normally eat Taco Bell will be drawn in by this. I'm not sure Chipotle fans in seek of a cheaper, more convenient subsitute will be satisfied with the quality, which, despite being infinitely higher than Taco Bell's other offerings, certainly is not on par with Chipotle.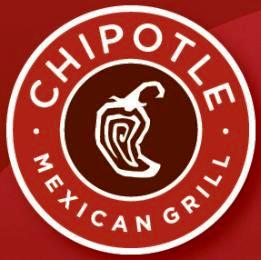 Personally, I never eat Chipotle. I have nothing against them; they seem like a wonderful company. I just prefer the aforementioned method of getting the most food for the least money. I do occasionally go for premium items, but most of the time I stick to value menus. With that said, I had to find out how Cantina Bell stacks up.
I used a BOGO coupon that I got through Taco Bell's Facebook page to get a bowl and burrito, both with chicken. I figured there was no need to try the steak since it's not new, it's the same steak they've always had on their menu -- flavorful but dry. I also ordered chips with corn salsa, although I instead received pico de gallo. Giving me the wrong salsa? CLASSIC move Taco Bell, CLASSIC. It all cost me $6.81 with tax. (By the way, the BOGO offer was only available July 5th-7th. Sorry, Charlie.)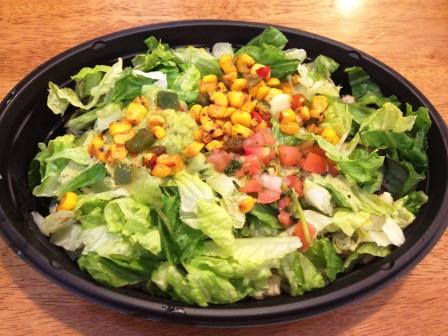 Experience our new citrus-herb marinated chicken, flavorful black beans, guacamole made from real Hass avocados, roasted corn & pepper salsa, a creamy cilantro dressing, and freshly-prepared pico de gallo, all served on a bed of cilantro rice.
Let's tackle those ingredients one by one. Obviously, the main part of any dish is the meat; in this case, that would be chicken. Taco Bell's chicken was always decent I thought, certainly nothing special but it was edible and tasted like chicken. The new stuff is...interesting. It's certainly not lacking in flavor, which is no surprise considering its marinade includes 14 ingredients by my count. The disappointing aspect of this chicken is its texture. It seems to be very fatty, which means it's quite soft and sort of gelatinous. Overall I would say the new chicken is somewhat of a lateral move.
Moving on, I really liked the addition of black beans. Taco Bell claims that they're "flavorful," and I would have to agree. As far as the guacamole, it was average. Although it did have some chunks of avocado, it was a little on the runny side, and seemed to be watered down somewhat. I prefer a thicker guac, but this was OK. Next is the corn salsa, which I quite liked. The corn was very sweet and had decent fire-roasted flavor. The bell peppers were a non-factor. Then we have the creamy cilantro dressing. It didn't add much other than some cilantro flavor and was barely noticeable. The pico de gallo was puzzling - it seems to be no different from the Fiesta salsa that has been part of TB's repertoire for years. I'm not saying it was bad, it just seemed odd that they're claiming it's new. Next there was the bed of cilantro rice. I enjoyed this rice - it had plenty of flavor, and the texture was just right. While there was plenty of rice, it wasn't overwhelming like it can be at Chipotle. Finally, although it's not listed in the description above, there was an abundance of romaine lettuce. It was definitely an upgrade from the usual shredded iceberg. There's nothing worse than iceberg lettuce, especially when it's shredded. My only complaint with the romaine was that each shred had part of the crunchy spine on the end of it, which can be difficult to eat.
So there's my ingredient-by-ingredient breakdown of the Cantina Bowl. It may sound like I didn't much care for it, but I will say that while some aspects were lacking, the whole was greater than the sum of its parts. I thought that everything came together quite well, creating a filling and delicious blend of relatively fresh ingredients. I'd be hard-pressed to give it anything less than 7.5/10.
As the burrito is made up of the exact same stuff, it featured basically the exact same flavor profile. While the bowl has its advantages, namely being able to see what you're eating and the ability to construct your own bites, I give the burrito a slight edge because it wasn't so heavy on the lettuce, and is obviously easier to eat. 8/10.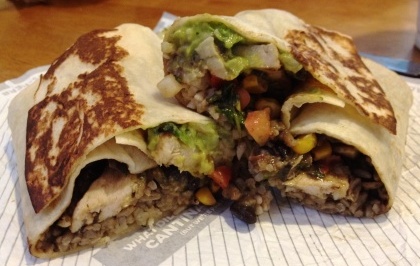 As for the chips and salsa, the chips have remained the same so there's not much to say there. What I will say is that the portion was really disappointing for $1.49. The fact that they gave me pico de gallo instead of corn salsa didn't help either. I would not recommend the chips, unless you like paying roughly $.10/per chip.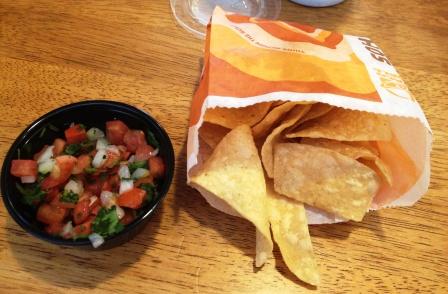 Surprise, surprise. Taco Bell made something that tastes good BUT does not make you sick to your stomach. Mark down July 5, 2012, in the history books, folks. I absolutely recommend giving the Cantina Bell menu a try. It's under 5 bucks (about $2 less than similar items at Chipotle), and the portions are generous. I ate about half of the bowl and less than half of the burrito and was very full. The only caveat is that the cilantro flavor is very pronounced, as a number of the ingredients feature it. If you're one of those people who can't stand cilantro, steer clear. Otherwise, give it a go.
One more thing: as you can see by the nutritional information below, the sodium levels in the new items are absurd. The burrito contains nearly the entire recommended daily sodium intake. But before you bash Taco Bell for their saline overload, realize that the equivalent item at Chipotle has even more sodium. That is all.
Cantina Bowl: 560 calories, 22g fat, 3.5g saturated fat, 0g trans fat, 60mg cholesterol, 1520 mg sodium, 64g carbs, 9g fiber, 4g sugar, 26g protein
Cantina Burrito: 760 calories, 27g fat, 6g saturated fat, 0g trans fat, 60mg cholesterol, 1960mg sodium, 96g carbs, 12g fiber, 7g sugar, 32g protein
Chips w/ Pico de gallo: 230 calories, 11g fat, 1g saturated fat, og trans fat, 0g cholesterol, 260mg sodium, 30g carbs, 3g fiber, 2g sugar, 3g protein
Related