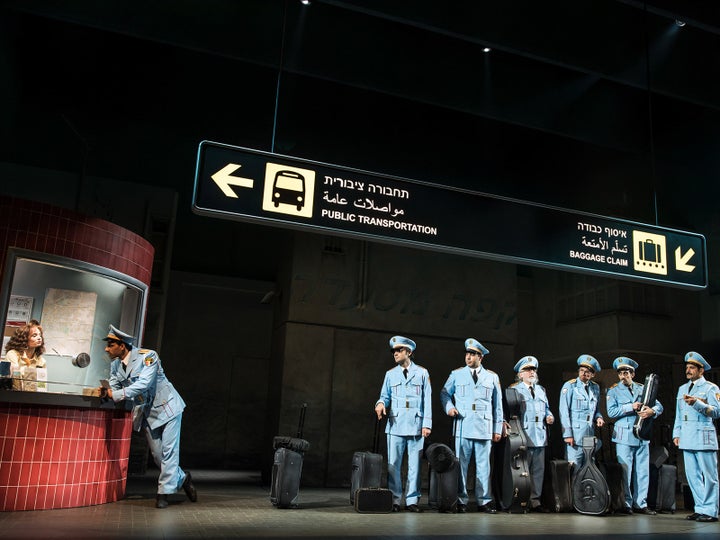 Once upon a time, a band from Egypt accidentally visited a small town in Israel. Although you may not have heard about it, you can now see a musical about it on Broadway. "The Band's Visit," music and lyrics by David Yazbek and book by Itamar Moses, is directed by David Cromer and opened at the Ethel Barrymore Theatre on November 9th. The musical spans a single night as members of the Alexandria Ceremonial Police Orchestra accidentally end up in the "biege, boring, blah blah blah" town of Beit Hatikva instead of at the Arab cultural center in Petah Tikvah.
The result of this comedic confusion is a heartwarming moment of contact between two otherwise distant cultures. The locals complain about boredom, relationship problems, and local businesses as the Egyptians provide charming background music. Much like in "Come From Away" when foreigners get stranded, the locals provide food, housing, and hospitality. Also much like in "Come From Away," there isn't much else that happens. "The Band's Visit" is only about an hour and a half and is performed in one act. There is almost no plot or even any character developments. Sadly, there also aren't any memorable songs or major musical leitmotifs.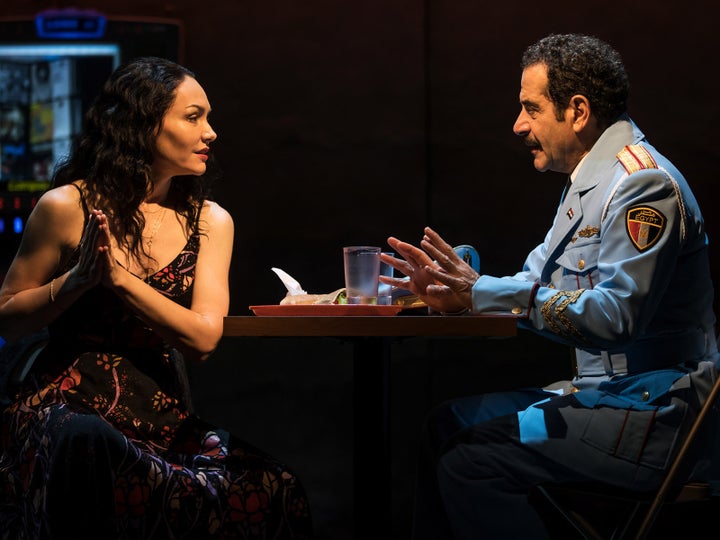 The musical does, however, provide an endearing slice of life in a small desert town. The Egyptian band members, perpetually awkward in their powder blue military uniforms, make the otherwise bored townspeople seem more dynamic and emotional. For example, the beautiful Dina (Katrina Lenk) longs for the glamorous life shown in Arab movies and for a more romantic life. One man (Adam Kantor) stands by a payphone waiting for his girlfriend to call. Papi (Etai Benson) laments about how he is too shy to flirt with the girl he likes. Itzik (John Cariani) and his wife Iris (Kristen Sieh) feel disconnected and stuck in their relationship, despite their newborn baby. Overall, nothing major happens in anyone's life in the one-night span of the musical, but there is a generalized feeling of loss and loneliness amidst some new connections.
Technically, there is nothing wrong with "The Band's Visit." It is innocent and simple and sweet and short. It has culture and several languages and unique musical styles. But on the other hand, there is nothing particularly right with the musical either. It is mostly lacking the complexity of plot, character, and songs that we expect in a musical nowadays. It almost seems like the weak second act of an otherwise good musical. But as it stands it is certainly missing something--and when there finally is a major event, the band's concert in Petah Tikvah, the show ends. This is certainly intentional, but instead of this dramatic device being interesting and subversive, it is merely disappointing. The final curtain falls and there have been no major plot events, no resolutions, no character arcs. It is as if we got a brief glimpse of this world, void of both context of what came before and information about what will happen next.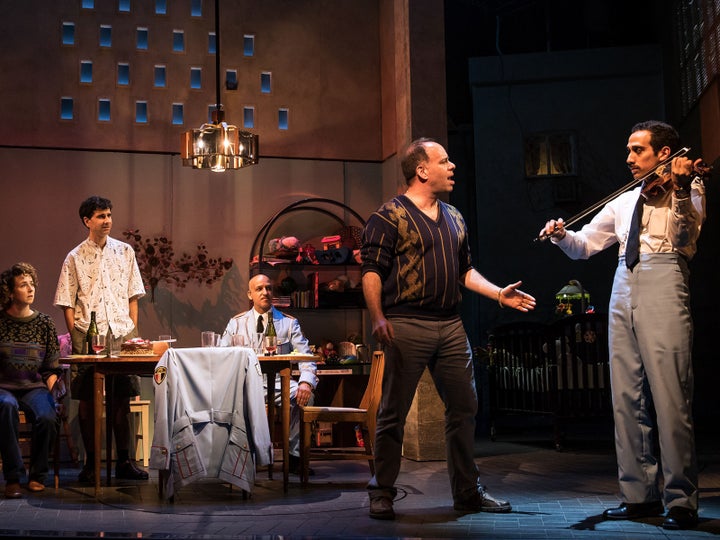 Although "The Band's Visit" provides an entertaining and somewhat enjoyable hour and half, it seems that it does not have what it takes to have a healthy and long run on Broadway. But in a theatrical season so sparse this musical might surprise us all and end up an underdog hero.