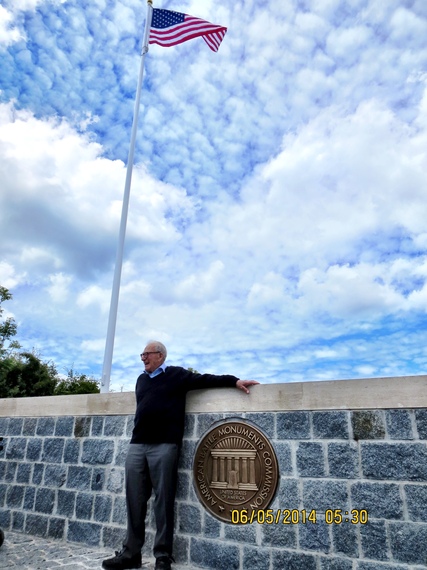 Science has always been viewed as a progressive field, marching forward with time, and always focusing on the next big development or discovery. In order to understand and truly appreciate today's modern world, we should reflect on the actions and work of those who led the way -- those who have allowed us to be successful today. In this way, science is often a reflection of those who came before us, who gave direction to the advancements of the present. Dr. Walter Munk is such a figure, who, since coming to Scripps Institution of Oceanography 75 years ago as a young doctoral student, has become one of the world's most highly respected oceanographers, as well as a global ambassador for science. Dr. Munk's patriotism and adventurous spirit led him to enlist in the U.S. Army, where he helped develop the revolutionary science behind the Sverdrup-Munk wave forecasting system. Its successful deployment during World War II helped General Eisenhower and the Allied Forces' landings save thousands of lives, in both North Africa and Normandy. This accomplishment was pivotal in turning the tide in the war and helped pave the way for the Allied Forces' victory.
Walter, accompanied by his wife Mary and friends, Scripps Directors Cabinet member Patty Elkus, Birch Aquarium Advisory Board member Rick Elkus, and fellow Explorers Club member and scientist Damien LeLoup, traveled back in time this past week to witness how Walter's historical contribution helped shaped our global future. They undertook a journey back to the hallowed Sword Beach, one of five beaches that were stormed during the invasion of Normandy, and the Franco-American cemetery, which covers 172 acres and contains the remains of 9,387 American military dead, most of whom were killed during the invasion of Normandy. They were amongst 19 heads of state, military commanders, and tens of thousands of proud veterans and their families with a mission to honor the memory of those who gave their lives for freedom and who inspired and instilled hope for the future. Their journey was an adventure on its own.
First a little about Walter himself. The geophysicist's multitude of scientific achievements are both famous and broad. During the 1940s Walter worked with his mentor, Harald Sverdrup, in developing a system for forecasting breakers and surf on beaches, a technique applied broadly in the Pacific and Atlantic theaters of World War II, most notably in the Allied landings at Normandy. Munk delved into exploring Earth's rotation, long-range acoustics, and, more recently, the relationship between changes in ocean temperature, sea level, and the ocean between ice sheets and the seafloor.
To incorporate the events in Normandy and reflect on his contributions, Walter and his traveling party first arrived in Paris, where they took in their own slice of history: Notre-Dame, Napoleon's tomb, the Arc de Triomphe, the peace Park at the Eiffel Tower, and up to Montmartre and Sacré-Cœur -- a view that Walter had never seen before. A private audience at France's Hôtel de la Marine (French naval headquarters since revolutionary times) and the Assemblée nationale were amongst the highlights. The Eiffel Tower aglitter over the Tuileries beamed like a welcoming beacon across the streets of Paris.
On the morning of June 4, they departed for Normandy by train out of the Saint-Lazare in the pouring rain. Their objective in Normandy was to remember and reflect on the event that, 70 years prior, had marked a shift of power in World War II. As Walter and company strode up the red carpet to their seats behind President Obama's lectern, they sat amongst heads of state, veterans and their families, and so many others whose lives were interwoven and forever changed by the events of June 6, 1944.
General Eisenhower summed up the mission of the Allies by saying, "You are about to embark upon the great crusade toward which we have striven these many months. The eyes of the world are upon you. ... I have full confidence in your courage, devotion to duty and skill in battle."
Walter Munk shared with us that what makes the story of the landing on Normandy unique is that most likely "this sort of event will never happen again; it will hopefully be a thing of the past." The advances of science today have made it possible to limit the lives lost in warfare as we gain a deeper understanding of the world around us, and how to approach battle.
"I think of 'exploration' as an initial step of learning about a subject," said Munk. "Asking the right questions is a crucial element. ... I have been more successful in asking the right questions than giving the right answers. And you can't be afraid to fail."
It is this thinking that has shaped the past, informs the present, and will predict the future.
REAL LIFE. REAL NEWS. REAL VOICES.
Help us tell more of the stories that matter from voices that too often remain unheard.