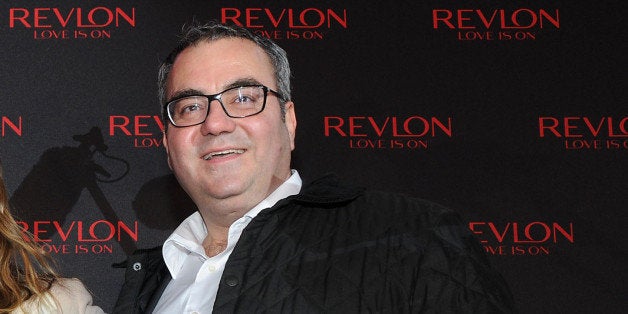 NEW YORK, Dec 31 (Reuters) - A former Revlon Inc chief scientific officer has sued the cosmetics company, claiming he was fired after raising safety concerns that its chief executive did not want to hear and was discriminated against for being Jewish.
In a lawsuit filed on Tuesday in Manhattan federal court, Alan Meyers claimed that CEO Lorenzo Delpani accused him of raising "ghost" safety problems at recently acquired laboratories, resulting in slower production.
Meyers, who said he joined Revlon in 2010 and was fired this month, also claimed the Italian-born Delpani was hostile to him, frequently yelling at him in front of other executives and making anti-Semitic and anti-American comments.
The lawsuit accuses Revlon of retaliation and discrimination, and seeks unspecified damages.
Revlon in a statement called the lawsuit "completely meritless," and said Meyers "repeatedly demonstrated critical lapses in judgment and failed to perform at the high standard we demand of our employees."
"We will aggressively fight these baseless claims and this frivolous action," Revlon said.
Meyers said many of the safety issues he complained about stemmed from Revlon's $660 million acquisition of Spanish beauty care company Colomer Group in 2013.
He said he was concerned that raw materials used by Colomer did not satisfy regulatory and safety requirements, and that its laboratories did not meet Revlon's standards.
But he said that after repeatedly raising such concerns, Delpani urged him to keep quiet so that the CEO could retain "plausible deniability" about the problems.
Delpani also sought to remove from company records a May 2014 email in which Meyers raised quality concerns about a plant in North Carolina, the lawsuit said.
f
Meyers also claimed that Delpani treated him differently from other members of his team, nearly all of whom were Spanish or Italian, because he was Jewish and American-born.
He claimed that Delpani referred to Americans as "small-minded" and "dirty," and at one meeting said he was surprised at the lack of Jewish executives at Revlon because "Jews stick together."
In making the comments, Delpani mentioned Ronald Perelman, Revlon's billionaire controlling shareholder who is also Jewish, the lawsuit said.
Perelman is not a defendant. A spokeswoman for Perelman's MacAndrews & Forbes Holdings Inc had no comment.
The case is Meyers v. Revlon Inc, U.S. District Court, Southern District of New York. No. 14-10213. (Reporting by Nate Raymond in New York; Editing by Richard Chang)
Related
Popular in the Community