When a car has little to no gas, it obviously won't function properly. So, why do we expect our bodies and brains to work when we treat them the same way? Revolution Foods is a program aimed at providing nutritious, culturally relevant dining options in schools nationwide, to fuel the engines of our most precious vehicles – our children.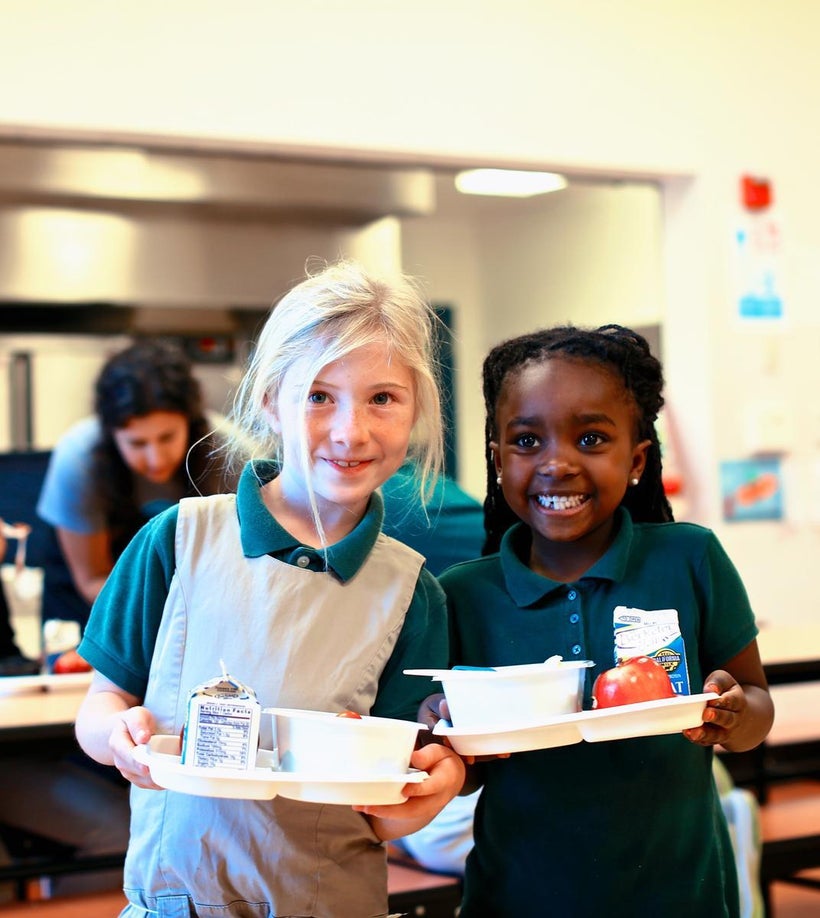 Founded in 2006 by two moms (Kristin Groos Richmond and Kirsten Saenz Tobey) passionate about changing the way America eats, Revolution Foods has already served over 250 million meals nationally, focusing on childhood education centers, schools, youth programs and homes. And their goal is to make fresh, clean-label meals more accessible to students across the nation. Today, Revolution Foods serves over 2 million healthy meals – offering breakfast, lunch and/or supper programs – across 30 cities each week.
Uniquely, their chefs sit down with students at schools and customize menus to suit their specific, regional needs. Surveys and focus groups are also conducted to better understand the needs of each region, so that each region has its own culturally relevant menu. Tamales are served in San Francisco and jambalaya in New Orleans, for example. The foods are made from all natural ingredients and free of food coloring or sweeteners, or the infamous high fructose corn syrup. Furthermore, Revolution Foods' Feeding Good program allows the company to further its mission of building lifelong healthy eaters by activating a mobile education kitchen to engage students and families in cooking classes, nutrition advocacy partnerships to connect schools with essential resources to accomplish their goals, and a school grants program to ensure schools are equipped with the means to carry out healthy, fresh meal programs.
Nutrition standards in schools have been in flux as of late, and are in desperate need of attention and change. But school officials and parents alike are beginning to understand the value and direct connection between proper nutrition and academic success. A study conducted by the National Bureau of Economic Research found that the "correlation between healthier school lunches and test scores is due to the nutritional quality of the meals." Unfortunately, many Americans do not have access to healthy meals each day. Revolution Foods is the solution by aiding in increased focus and ambition among students with the brain fuel that yields academic success.
As a nation struggling with an obesity epidemic, we're too often shrugging our shoulders in hopelessness regarding ways we can approach eating in a realistically healthy, forward-thinking way. Revolution Foods is making strides toward rebelling against complacency and working at chipping away at the stigma that America can't get (and stay) healthy.
The company has also expanded to grocery stores (including Target, Whole Foods, and Acme), now offering "Lunch Hero" and "Dinner Hero," a full line of ready-to-eat, nutritional meals perfect for kids and families.
Calling all HuffPost superfans!
Sign up for membership to become a founding member and help shape HuffPost's next chapter
This post was published on the now-closed HuffPost Contributor platform. Contributors control their own work and posted freely to our site. If you need to flag this entry as abusive,
send us an email
.