I live in Los Angeles, and when possible I like to eat in restaurants. Y'know: People, food, atmosphere. Not an uncommon fancy, however as I've been in the trenches myself, I go the extra mile to treat the servers like sensitive human beings doing a hard job. Get this: I always ask them how they're doing! Like they're actual people! Clearly they appreciate the consideration -- but then the moment turns poignant, for the response I've heard the most in recent years (often through gritted teeth) is a not-terribly-sincere bellow of: "Livin' the dream!"
Oof! Struggling daily to satisfy hungry, impatient customers. Some "dream," eh?
Well, progressive concepts are afoot to open up options, sometimes radically, for dreamers with big goals. Last year saw the successful launch of BUCKiTDREAM, a popular new app allowing users to enter and share their specific "bucket list" dreams -- leading to connection, communication, even offers to help make those dreams, however ostensibly lofty, a reality. Name the event, the country, the culture, the destination, the dream, put it out there, and see what comes back. It's darned cool, a fun formula, whether you're sharing dreams with loads of other people, or pioneering new paths nobody had precisely thought up yet.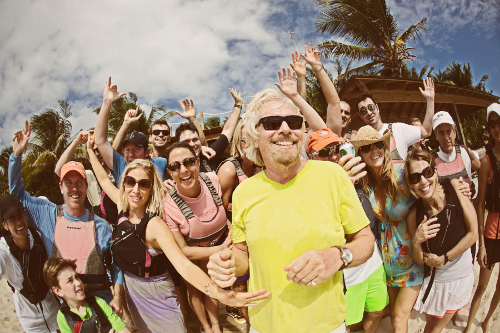 Sir Richard Branson, easily one of the world's biggest dreamers -- that bloke whose lifestyle would make James Bond envious if James Bond were an actual person -- is teaming up with the BUCKiTDREAM platform to turn a couple of dreamers into VIPs on his celebrated British Virgin Islands resort, Necker Island, during this year's Necker Cup, one of the world's most exclusive pro-am tennis events. In fact, he's declaring himself -- well, dig, if you will:
Sir Richard obviously speaks volumes in a few seconds, however, to elaborate: Necker is renowned for being, practically, Fantasy Island -- and as the mega-entrepreneur makes clear, this year he's welcoming one BUCKiTDREAM aficionado and their guest to visit during the exciting Necker Cup, four days and four nights this November, including the tournament (which runs from November 14-19). No catch -- just a matter of getting and using the app, which is bowing on Android after its successful launch last year on Apple. Five-star raves ensued, and continue.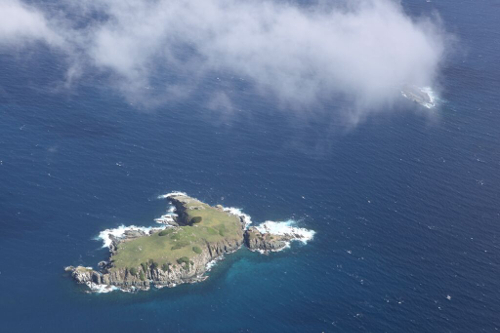 One of the crown jewels of the British Virgin Islands, Necker Island will welcome the winner for serious relaxation surrounded by stunning beaches, plus the final two days of the Necker Cup. The lucky dreamer will fly into Virgin Gorda, British Virgin Islands prior to the event and be picked up by boat and taken to the Bitter End Yacht Club Resort, minutes from Necker Island.
So it's a pretty simple matter of downloading and using the BUCKiTDREAM app, and creating then sharing a minimum of 10 dreams -- and as I've looked around fairly cosmopolitan Los Angeles, most people seem to have a few more than 10 dreams rattling around, seeking to escape into reality. BUCKiTDREAM is a sponsor of Sir Richard's Necker Cup, and together they'll be rewarding the most adventurous Dreamers with travel vouchers to exclusive destinations around the world, with a contest banner at the top of the screen leading to the big prize: the Necker Cup. As a burgeoning social media site, BUCKiTDREAM will also be handpicking and sharing some of the top Dreams on their various social media platforms.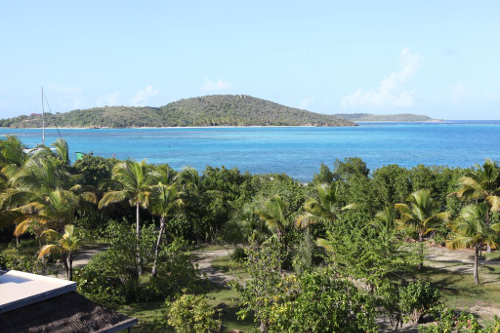 Meanwhile, Sir Richard is set to pop the news on his Twitter account, and I'm pretty sure that the "M" after 7.0 stands for "million" -- so it's going to make a splash.
BUCKiTDREAM founder and CEO Tim Carroll, former Global Chief Marketing Officer (CMO) of Village Roadshow and an inspiring fellow, adds: "We believe Sir Richard Branson is the world's biggest Dreamer and the first ever 'BUCKiTDREAMER of the Universe.' We are honored to partner with Sir Richard Branson's Necker Cup 2016 team to launch this global dream competition which will allow dreamers from around the globe to experience BUCKiTDREAM. We seek to inspire all dreamers, provide the tools to create your dreams and share your bucket list, and ultimately help dreamers live their dreams."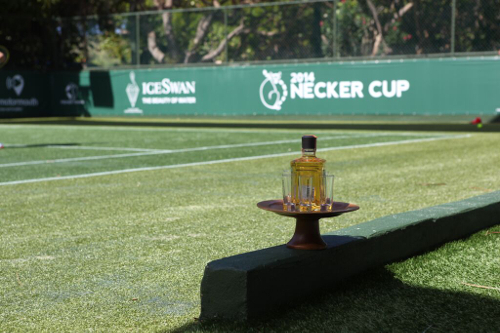 As for the Necker Cup, 16 ATP/ WTA Pros and Legends pair up with amateur teams of all levels to compete in the fun, spirited, pro-am tennis tournament. As well as great tennis, participants can engage in typical Necker activities like paddle boarding, Pilates, sailing, kite boarding, wake boarding, snorkeling, massage therapy, parties and more. A portion of the Necker Cup Profits and 100% of all Auction proceeds go to Virgin Unite, The National Tennis Foundation, and other leading ATP player 501 (c)(3) charities. The Necker Cup to date has raised over $3 Million for Richard Branson charities.
Taken objectively, billions of people don't just equal competition -- they also equal loads of potential. That's why I'm digging BUCKiTDREAM, the app that essentially says, "Go for it!" I also know my James Bond, and in all those novels and movies, I'm pretty sure Bond never once sarcastically utters, "Livin' the dream!" Yet, alas, for all his gadgets, the worldly secret agent seems to lack this app. His loss. But whether you toil in restaurants or merely dine in them, with BUCKiTDREAM, your horizons just got a lot wider -- and hey, the next dream could involve a VIP visit to Necker.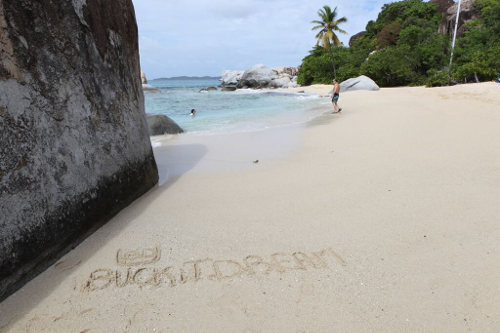 REAL LIFE. REAL NEWS. REAL VOICES.
Help us tell more of the stories that matter from voices that too often remain unheard.