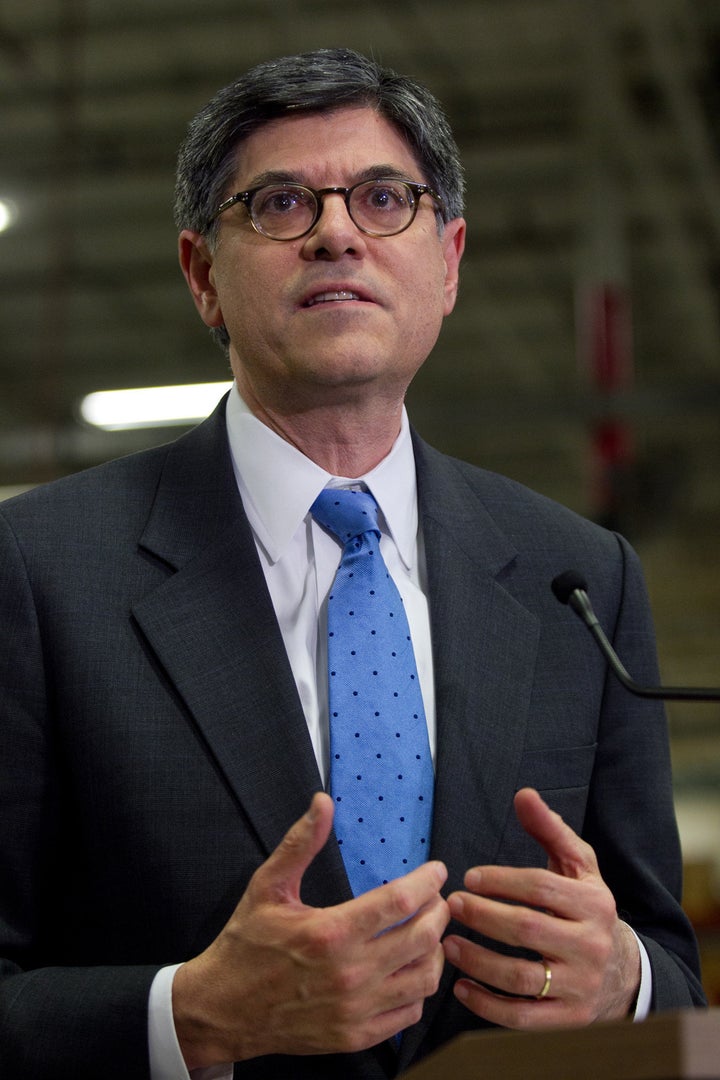 "Contracts promising bonuses only if [financial executives] take a government position are the revolving door at its worst," said Craig Holman, a lobbyist for Public Citizen. "If a company is paying you a multimillion-dollar bonus for your government service, they're going to expect something in return. There's no way around that. This is literally a corporation buying the allegiance of a public official."
Holman said Public Citizen is exploring whether it has standing to bring a legal action under Title 18, Section 209 of the United States Code, which prohibits "any contribution" by private parties to members of the "executive branch of the United States Government" that is directly linked to their public duties.
"Both the corporate payer and the individual payee could be potentially liable," Holman said.
Activists have long decried the revolving door through which powerful people shift from Wall Street corner offices to regulatory perches in Washington -- typically to the very agencies tasked with regulating their former employers. Such arrangements provide financial institutions with direct and personal relationships with their regulators, enabling them to influence policies in their favor and leading to abuse, critics say.
In recent months, attention has been intensified by the revelation that incoming Treasury Secretary Jack Lew was in 2009 awarded a bonus by his former employer, Citigroup, specifically for taking a high-level government position. According to government filings, Lew received between $1.35 and $1.6 million that year.
That deal "elevated the egregiousness of this kind of behavior," said Holman. "It's become legal corporate bribery. What we're trying to do is prohibit a company from handing a huge wad of cash to a public official."
The report from the Project on Government Oversight -- a nonprofit group focused on government accountability -- concluded that "through their compensation policies, companies may be fueling the revolving door and making it easier for their alumni to gain influence over public policy."
The report, released on Thursday, singled out Morgan Stanley, Citigroup, Goldman Sachs and The Blackstone Group, among others, noting that all have indicated in public filings that they maintain compensation programs conferring special benefits when executives leave their jobs for government perches -- perks that do not apply when employees leave for private sector jobs at competitors.
The report cited Lew's case, noting that Citgroup habitually gives departing executives large amounts of stock when they assume influential government posts.
"Citi routinely accommodates individuals who wish to leave the firm to pursue a position in government or the nonprofit sector," Danielle Romero-Apsilos, a spokesperson for Citigroup, said.
In a story about the Project on Government Oversight's findings, The New York Times cited the case of Thomas R. Nides. According to The Times, Nides received at least $5 million in lump-sum payments when he left Morgan Stanley in 2010 to take a State Department post in the Obama administration. Absent the special provisions in his employment contract, Nides would have had to wait years to receive those payments.
A Morgan Stanley spokesman declined to comment.
Michael Smallberg, who authored Project on Government Oversight's report, expressed hopes that the findings would spur change.
"We certainly hope people will now have heightened sensitivity to this," he said.
Holman suggested that Americans have effectively become inured to the practice -- something Public Citizen now aims to alter.
"The practice has just become sort of accepted culturally because it's been done before and no one's criticized it," he said. "But in reality, it's a hard practice to defend."
BEFORE YOU GO