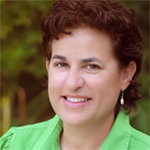 By Gioia Messinger
Gioia is Founder and CEO of LinkedObjects, a Global 100 Mentor at the Founder Institute, a Lecturer at U.C. San Diego's Rady School of Management, and a Judge for the Nokia Sensing XCHALLENGE.
There's a significant shift going on in how health care is delivered today, due to several key developments:
Payment models that reward providers for patient outcomes rather than traditional, per-procedure methods or number of visits;
The imposition of penalties for hospital readmissions; and
The rapid adoption of smartphone and sensor technologies.
Health sensing technologies, data analytics and visualization tools enable continuous monitoring and assessment of patients anywhere at any time. These technologies have the power to decentralize health care by challenging traditional delivery systems currently centered around hospitals, clinics and physician offices. Such technology engages patients and caregivers by providing them with the most timely, actionable and relevant data at point-of-patient - the home, office or wherever the patient is located.
While medical sensing devices have been around for many years, these have not been widely used by patients or providers outside hospitals and clinics. This is now changing with the rapid adoption of smartphones, the declining cost of sensor technology and the simplicity of interaction enabled by intuitive software interface designs. In October 2012, Medicare began penalizing providers who readmit certain types of patients within 30 days of discharge. Patient-centered systems, such as those that sense blood pressure, weight, pulse rate and heart rhythm on the go, can be used effectively to help prevent readmission for patients with chronic illnesses. One appalling statistic shows that 20% of nearly 12 million Medicare patients discharged from hospitals were re-hospitalized within 30 days. This, of course, is unsustainable as are other systematic and economic pressures that we face due to rampant chronic illnesses and an aging global population. By 2050 one in five Americans will be over 65, and ten years later 40% of Japanese will be over 65. As people increase in age, so do their medical costs and health care needs: 70% of all healthcare dollars today are spent on the elderly.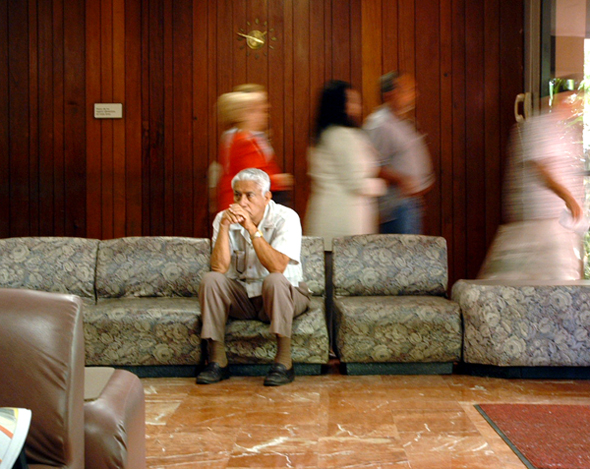 Of nearly 12 million Medicare patients discharged from hospitals, some 20% were re-hospitalized within 30 days.
The Japanese government recently announced that it plans to make sizable investments in firms that develop low-cost robots to assist elderly people in daily activities to reduce the burden on nursing care workers. This effort is a major feature of Japan's economic growth strategy for the years to come, as the government understands that economic incentives to develop disruptive innovations can create a shift for how care is delivered and create avenues for new paradigms. Through these actions, the government hopes to alleviate the chronic shortage of healthcare workers to take care of the elderly and the costs related to that care.
Other technologies that decentralize the point of care are being tested around the world, including some that have been developed on top on popular gaming consoles, where patients can interact with avatars that coach them through a rehab routine, or perform a cognitive assessment in their own home. In the end, consumer adoption of these patient-centric technologies will depend on their affordability and effectiveness. But when faced with chronic shortages of healthcare workers and rising costs of traditional delivery and demographic megatrends, coupled with large investments and other policy incentives from governments, we are certain to see meaningful system disruption. I am convinced that innovative sensing and computing technologies at point-of-patient will stand at the core of novel health care delivery models in the not-so-distant future.
Popular in the Community