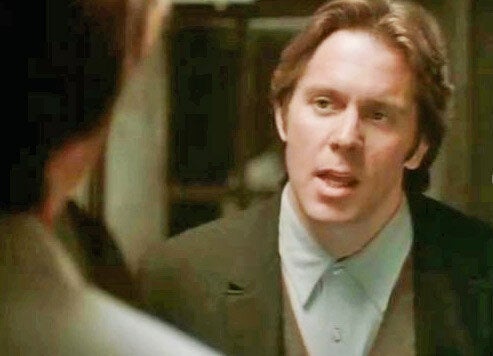 Some of the most beloved shows of the past 10 years have been cancelled in their primes. "Freaks and Geeks," "Deadwood," "Arrested Development" -- their underdog statuses and cult followings soon became badges of honor, only after they fought to retain their slots in network lineups.
But what about earlier eras of cancelled television? Countless shows from the past 30 years currently stream on Hulu and Netflix, and other less legal locales, featuring stars you know and love. These forgotten gems contain plot-lines and genre-twists you've come to expect from modern television, but have thus far gone unchecked and unexamined.
This is where our new column comes in. With Rewind, we'll aim to shed some light on these mostly forgotten, sort-of-classics.
First up on our list: "American Gothic," a 1995 CBS horror/drama in the southern-fried vein of "True Blood." The first and only season is currently streaming on Hulu, and is notable especially for the complex arrangement of talent involved.
At the series helm was Shaun Cassidy, the Billboard-charting, late 1970s heartthrob responsible for a hit cover of The Crystals' 1963 hit, "Da Doo Ron Ron," and half-brother of Partridge Family member David Cassidy. In the executive producer's chair was Sam Raimi, the cult favorite auteur, post-Evil Dead, but pre-Spiderman -- his first foray into producing a television series.
Put those two together and, naturally, you had a supernatural drama about a southern town run by a corrupt, satanic sheriff played by "Office Space" star, Gary Cole.
Sam Raimi-enthusiasts will appreciate that right off the bat, this series is stamped with his flourishes. Unabashedly melodramatic closeups are meshed with doom-filled, metaphor-laden one-liners, bordering on parody, and Raimi and Cassidy are clearly unafraid of placing an unlikable, evil and unrepentant character -- Cole's sheriff -- at the series' core. It's certainly fun to watch.
The series also stars Jake Weber of NBC's "Medium" and Sarah Paulson, late of "Studio 60 on the Sunset Strip," playing a creepy ghost-sister who likes birthday cake.
Check out a couple clips from the pilot episode below. And
to watch the whole series.
Gary Cole tells his sidekick what color his gun is.
Ghost sister! Cake!
Calling all HuffPost superfans!
Sign up for membership to become a founding member and help shape HuffPost's next chapter