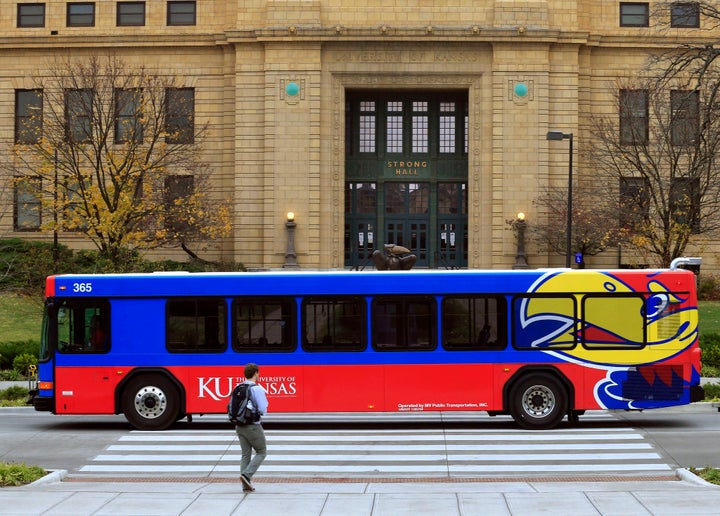 Many colleges nationwide have reworked their sexual misconduct policies in recent years, either because of changes in federal or state law or after outcry from activists and survivors who accused the schools of mishandling sexual assaults. Yet in the rush to either come into compliance with the law or quell unrest on campus, colleges haven't always devoted time or resources to systematically study what is working and what needs to change. That's where the projects in Kansas and Georgia come into play. 
In the Heartland Sexual Assault Policies & Prevention on Campuses Project, University of Kansas researchers with backgrounds in political science, social welfare and family medicine will take stock of sexual misconduct policies at several colleges in the Midwest and study what can be improved. They plan to examine a cross-section of postsecondary institutions, including public schools University of Nebraska-Kearney and Kansas State University, historically black schools Harris-Stowe State University in St. Louis and Lincoln University in Missouri and a community college, Crowder College. 
In Georgia, researchers working with the Georgia Independent College Association will look at policies for campuses across the state, at public, private, technical schools and historically black institutions. They also plan to bring a standardized rape prevention program ― built by the software company EverFi ― to campuses statewide.
Researchers will be taking inventory and assessing the scope of the problem and the unique factors on each campus, said Alesha Doan, the principal investigator on the KU project. There isn't a college nationwide that's not on notice about this issue, she said, but some "don't have the capacity to deal with it or they don't know how to go about dealing with it."
The Georgia Independent College Association received about $579,000 from the HHS pool for its project. The group's president, Susanna Baxter, said the project will help create more consistency in policies between campuses that are geographically close or have academic partnerships. 
"By the end of the three years, we'll be well on our way to have shared core knowledge," Baxter said. "We'll understand the promising practices better, and probably have really similar policies" on the different campuses," she said.
Georgia is looking at connecting the prevention programming with its alcohol education efforts and testing whether bystander invention training is more effective when the programs are customized for each campus.
Baxter said she's heard from some member institutions that had better luck tailoring bystander programming to the campus and branding of the institution. "We'll be working with the campuses to see and test that theory because it's all anecdote at this point," she said. 
KU is focused on implementing the training that's been proven effective, so that schools aren't suckered by sales pitches for programs built by for-profit companies that don't actually work. 
"We're also really focusing on involving men as well ― interventions for men, training for men," said Doan, a professor in the KU School of Public Affairs and Administration. "We want to be including them as part of the solution since oftentimes they're part of the problem."
Each campus in the KU project will have its own task force so that people in the community can weigh in. The researchers will establish a "data-tracking system" to provide public updates on progress for each school. 
If the researchers find success stories, the information will not only be shared among the participating institutions, but made available for any college nationwide to use. 
Related Coverage:
Calling all HuffPost superfans!
Sign up for membership to become a founding member and help shape HuffPost's next chapter