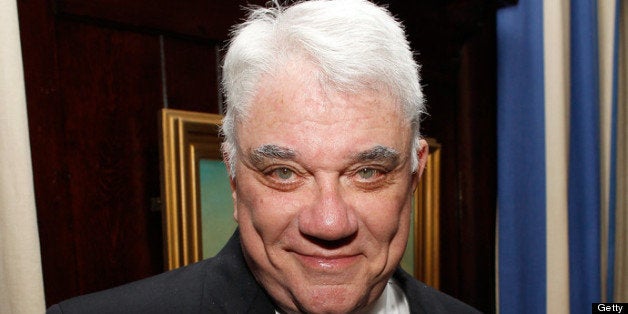 Rex Reed is having a rocky 2013. The veteran New York Observer film critic shot to national infamy in February, after he used a review of "Identity Thief" to call star Melissa McCarthy names because of her weight. ("I felt really bad for someone who is swimming in so much hate," she told The New York Times about Reed's comments. "I just thought, that's someone who's in a really bad spot, and I am in such a happy spot. I laugh my head off every day with my husband and my kids who are mooning me and singing me songs.")
"'V/H/S/2' is a diabolically psychotic, sub-mental and completely unwatchable disaster that I happily deserted when a man with a retinal implant scooped out his bionic eye with a sharp object, splattering blood all over the camera," Reed wrote. Unfortunately, that sequence takes place within the first 20 minutes, as Film Drunk noted. It's an issue, if only because Reed's headline calls "V/H/S 2" "unwatchable from start to finish." (It's possible Reed didn't come up with that headline himself, as that is often the job of the editor.)
Frankly, I'm reluctant to give any further attention to a writer who draws a paycheck for making a mockery of a noble profession while intelligent critics scramble for crumbs all around him. (I know it's hard to find qualified film critics in New York. Maybe try throwing a rock at the next Film Forum screening.) But seriously, this has to stop.
PHOTO GALLERY
Celebrity News & Photos
Calling all HuffPost superfans!
Sign up for membership to become a founding member and help shape HuffPost's next chapter