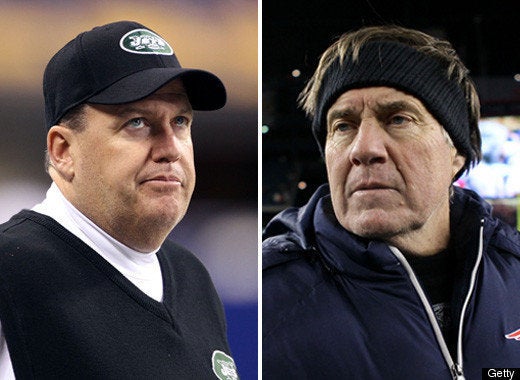 Last week, New York Jets coach Rex Ryan said that playing against Peyton Manning was personal. After advancing to the Divisional round in the NFL playoffs, Ryan has turned his attention to his next opponent, New England Patriots coach Bill Belichick.
"This is about Bill Belichick versus Rex Ryan," Ryan told ESPNBoston on Monday. "There's no question, it's personal. It's about him against myself. That's what it's going to come down to."
In the Jets' last game against the Patriots on Dec. 6, they were blown out 45-3 in Foxborough on Monday Night Football.
Belichick responded to Ryan's comments via conference call.
"I might have a little quickness on him, he's probably got a little more strength and power on me," Belichick said. "I don't think you'll see either of us out there making any blocks, or tackles, or runs throws or catches. At least you won't see me doing that. It's probably a good thing for our team."

Popular in the Community