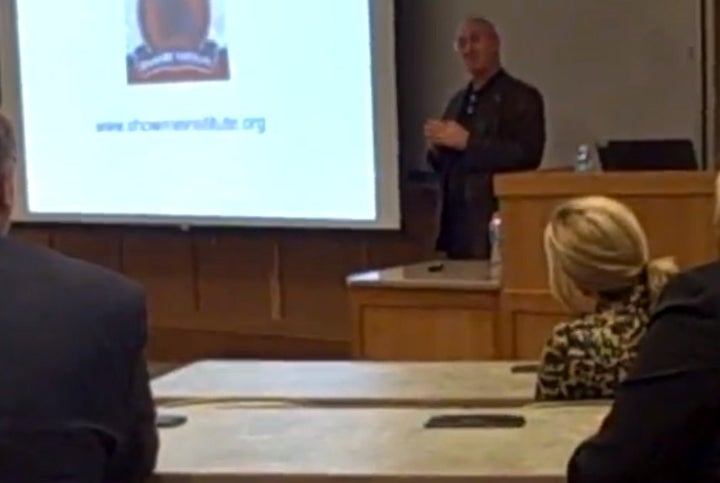 After sparking controversy by quoting a former judge who stated the Klu Klux Klan designed the American public school system to hurt African-Americans at an event at Lindenwood University last week, Rex Sinquefield has apologized, the Saint Louis Beacon reported.
According to a report by MissouriNet, Sinquefield is known for donating millions of dollars to political campaigns and supporting petitions against teacher tenure.
"I mean, this is -- you know what. There was a column written and I hope I don't offend anyone. There was a published column by a man named Ralph Voss, who was a former judge in Missouri. He now owns and writes for a newspaper in Central Missouri called the Unterrified Democrat -- what a name -- and it's in Osage County, Missouri, and he starts off and it's something like this. He said, "A long time ago, decades ago, the Ku Klux Klan got together and said how can we really hurt the African-American children permanently? How can we ruin their lives? And what they designed was the public school system."
The comment has garnered criticism, particularly from Missouri educators.
Missouri National Education Association President Chris Guinther conveyed her disappointment in a statement, according to KMOX TV:
"A slap in the face of every educator who has worked tirelessly in a public school to improve the lives of Missouri's children. Rex Sinquefield needs to explain himself and apologize to all students, parents and Missourians."
In response, Sinquefield issued an apology, the station reported.
"I apologize for my reference to a quote from Ralph Voss of the Unterrified Democrat. The public discourse on these issues is too critical for an ill-timed, inappropriate reference. It is my sincere hope that this does not distract us from the important mission of helping all children access high quality education."
WATCH Sinquefield's speech:
Popular in the Community