Later on Wednesday, Trump sent a series of tweets bragging about U.S. nuclear weapons, while saying that, "hopefully we will never have to use them."
Tillerson told reporters that he believes "Americans should sleep well at night," adding that Trump was simply stating that the U.S. has an "unquestionable ability" to defend itself.
"I think what the president was doing was sending a strong message with language that [North Korean leader] Kim Jong-Un would understand, because he doesn't seem to understand diplomatic language," Tillerson said.
When asked if anything in the past 24 hours would suggest the U.S. is moving toward military action against North Korea, Tillerson said he didn't believe the situation had "dramatically changed."
"I have no concerns about this particular rhetoric of the past few days," he said, as his plane made a planned stop to refuel in the U.S. island territory of Guam in the Western Pacific.
A few hours after Trump's aggressive statement Tuesday, North Korea's official KCNA news agency quoted a military spokesmen as saying that Pyongyang was "carefully examining" missile strikes against Guam in response to U.S. threats.
Despite Tillerson's efforts to cool Trump's fiery rhetoric, the president amplified his message Wednesday by retweeting a "Fox & Friends" clip of his warning to North Korea.
Secretary of Defense Jim Mattis confirmed Wednesday that Trump had ordered him to bolster the country's nuclear defense forces upon taking office in January.
He also warned that North Korea poses a threat to "global security and stability."
"While our State Department is making every effort to resolve this global threat through diplomatic means, it must be noted that the combined allied militaries now possess the most precise, rehearsed and robust defensive and offensive capabilities on Earth," Mattis said in a statement.
"The DPRK regime's actions will continue to be grossly overmatched by ours and would lose any arms race or conflict it initiates," he added.
"We do not seek regime change," Tillerson said. "We are not your threat, but you are presenting an unacceptable threat to us and we have to respond."
This story has been updated with a statement from Secretary of Defense Jim Mattis.
Before You Go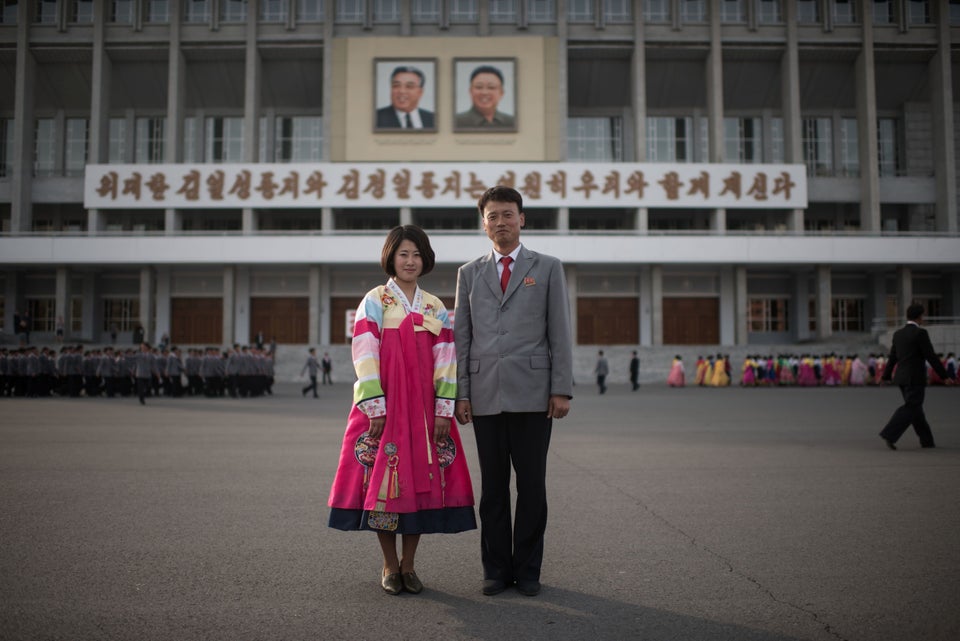 Stunning Portrait Series Shows The Faces of North Korea
Popular in the Community