"Rex Tillerson's career is the embodiment of the American dream. Through hard work, dedication and smart deal making, Rex rose through the ranks to become CEO of Exxon Mobil, one of the world's largest and most respected companies," Trump said in a statement.
"His tenacity, broad experience and deep understanding of geopolitics make him an excellent choice for Secretary of State."
The Associated Press and The New York Times reported earlier that the president-elect had picked the oil chief, who has close ties to Russia. Trump had met with Tillerson in New York City on Saturday and tweeted Monday that he would make an official announcement on Tuesday morning.
Several members of Congress, both Democrat and Republican, expressed concern about Tillerson's ties to Russia. They included Sen. Lindsey Graham (R-S.C.), who said he has "many questions" about Tillerson's opposition to Russian sanctions.
"I look forward to meeting Mr. Tillerson and discussing his world view – especially his views of the US-Russian relationship," Graham said in a statement. "Based upon his extensive business dealings with the Putin government and his previous opposition of efforts to impose sanctions on the Russian government, there are many questions which must be answered. I expect the US-Russian relationship to be front and center in his confirmation process."
Sen. John McCain (R-Ariz.) told Reuters on Tuesday that he has "concerns" with the choice of Tillerson, saying it's "very well known that he has a very close relationship with Vladimir Putin."
Sen. Marco Rubio (R-Fla.) echoed the sentiment. "The next secretary of state must be someone who views the world with moral clarity, is free of potential conflicts of interest, has a clear sense of America's interests, and will be a forceful advocate for America's foreign policy goals to the president, within the administration, and on the world stage," Rubio said.
Rep. Eliot Engel (D-N.Y.), who is the ranking Democrat of the House Committee on Foreign Affairs, said in a statement that Tillerson's "cozy ties to Vladimir Putin and Russia would represent an untenable conflict at the State Department."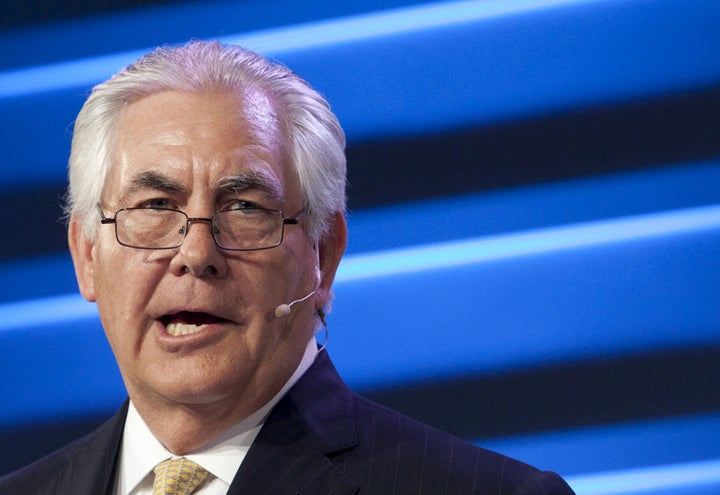 The New York Times reported Monday that Exxon has billions of dollars in oil deals that can only go through if the U.S. lifts sanctions against Russia that aim to pressure the country for its actions in eastern Ukraine.
Tillerson spoke out against the sanctions at Exxon's 2014 annual meeting.
"We do not support sanctions, generally, because we don't find them to be effective unless they are very well implemented comprehensibly, and that's a very hard thing to do," Tillerson said. "So we always encourage the people who are making those decisions to consider the very broad collateral damage of who are they really harming."
Leaks saying Trump would name Tillerson emerged as reports of a secret CIA assessment showed Russia actively worked through the election to help Trump win the presidency. Tillerson's naming prompted Michael McFaul, a former U.S. ambassador to Russia, to call on Congress to create a bipartisan commission to investigate Russia's role in the election.
Tillerson has no government experience. He was set to retire from Exxon next year, according to The New York Times.
However, former Secretary of State Condoleezza Rice ― who is now an Exxon Mobil consultant ― said in a Facebook post Tuesday that Tillerson was an "excellent choice" for the top foreign policy role:
Others who had been considered for secretary of state were former New York Mayor Rudy Giuliani ― who took himself out of the running on Dec. 9 ― and 2012 Republican presidential nominee Mitt Romney, who posted on Facebook Monday evening he would not be taking the position.
This article has been updated to include confirmation of that Trump has chosen Tillerson as secretary of state, as well as comments from Rice and lawmakers.
Before You Go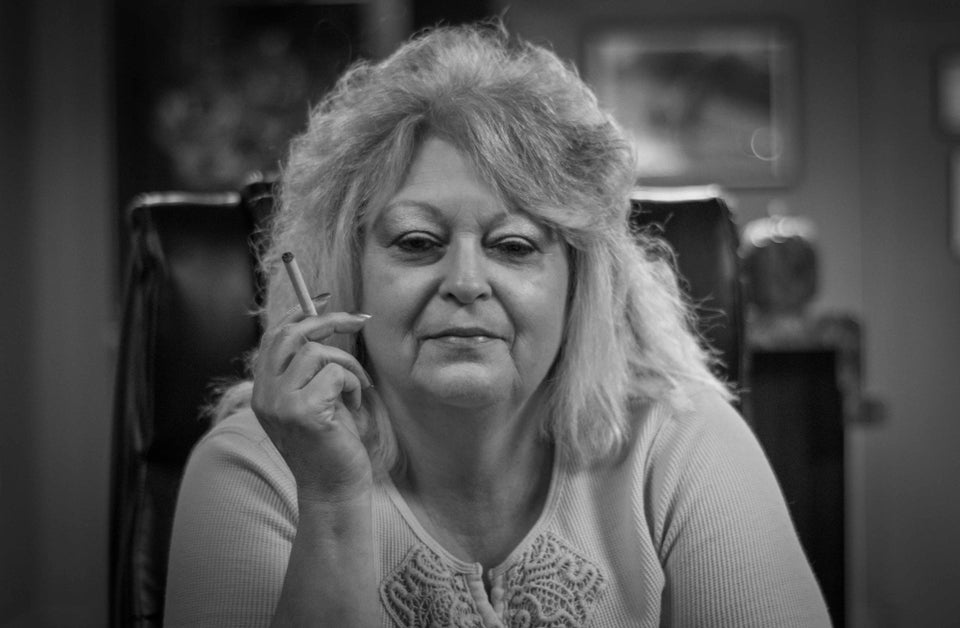 Trump Voters In West Virginia
Popular in the Community