According to Bloomberg, the former Exxon CEO lavished praise on the industry he worked in for decades, calling it "extraordinary" and filled with "remarkable" people.
"I miss all of you," Tillerson said. "I miss you as colleagues, I miss you as partners, I miss you as competitors, I miss the healthy debates, the collaboration, the breakthroughs that were achieved."
Before concluding his remarks, Tillerson also recognized those who stood up to the attempted coup that took place in Turkey last year.
"I take this moment to recognize their courage and honor the victims of the events of July 15, 2016," he said, per Reuters.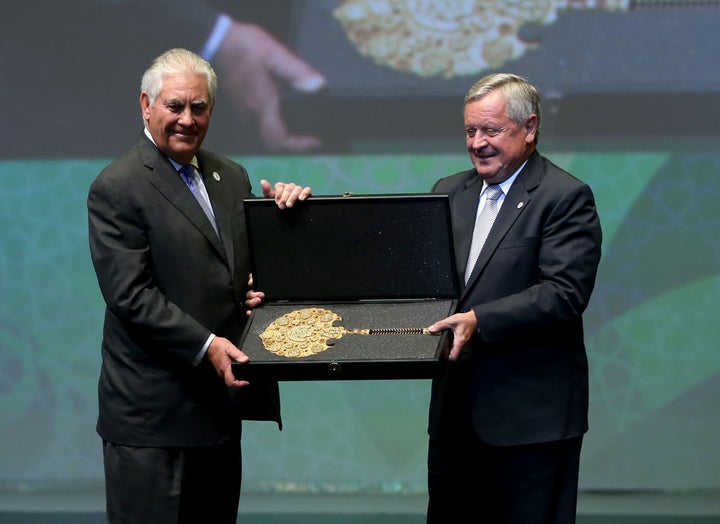 Tillerson met with Turkey's President Recep Tayyip Erdogan and foreign affairs minister Mevlut Cavusoglu as well, The Associated Press reported.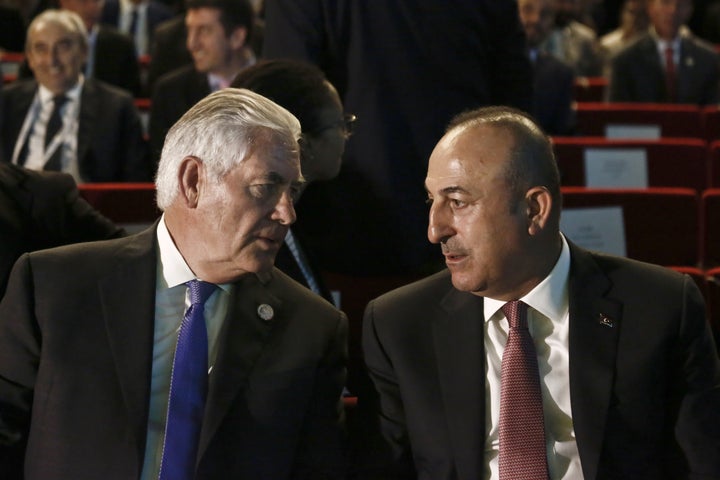 Tillerson traveled to Turkey from the G20 Summit in Hamburg, Germany, where he accompanied President Donald Trump to a meeting with Russian President Vladimir Putin and foreign minister Sergey Lavrov.