Rexnord Corp. has posted layoff notices inside its Indianapolis ball bearings factory where the company is stopping production so it can be done more cheaply in Mexico.
Rexnord has planned to lay off its 300 workers at the plant since last year, but President Donald Trump, who has said repeatedly he would stop American firms from shifting production abroad, criticized Rexnord's plans in a tweet that raised expectations he might intervene.
"Evidently, Rexnord must not have read that," said Chuck Jones, president of the United Steelworkers Local 1999, which represents workers at the closing factory.
The Local 1999 also represents workers at Carrier Corp.'s furnace factory about a mile from the Rexnord plant. In November, Trump did manage to strike a deal with Carrier's parent company, United Technologies, to make the company cancel its plan to close the Carrier plant. Hundreds of Carrier workers will still be laid off later this year.
Trump made saving jobs for blue collar workers a centerpiece of his successful campaign. The U.S. economy has added manufacturing jobs in recent months, according to the Center for Economic and Policy Research, though manufacturing employment is still way down from its highs of decades ago. As Trump has complained, free trade agreements have made it profitable for companies to shift production to countries with cheaper labor.
The Rexnord layoff notices affect 23 assembly workers and will start in the next two weeks, according to Jones. Though their jobs are ending, he said some people might stay on at the plant to help with winding down operations.
In a Tuesday statement, Rexnord said most layoffs would occur from April through June and that the union would get more updates on timing. Some workers are getting extra pay to train their replacements.
"We deeply appreciate every associate's contributions to the company and understand the impact this difficult decision is having on our associates and their families," a Rexnord spokesperson said. "We will continue to provide support and transition services to assist associates throughout the process."
The company's plant closure agreement with the union stipulates that workers have to stay on the job until the plant is closed in order to get their severance payments. Jones said the company has not allowed any exceptions for employees who get job offers in the meantime.
"I knew up front that they're a bunch of dirty sons of bitches because they're leaving because of greed," Jones said, "but do they not have any shame at all?"
A White House spokesperson said President Trump still wants to stop factories from closing.
"It is always disappointing to hear of a plant closing and the president continues to be committed to working with executives and laborers to find the common ground to maintain and grow jobs in the U.S.," the spokesperson said.
Before You Go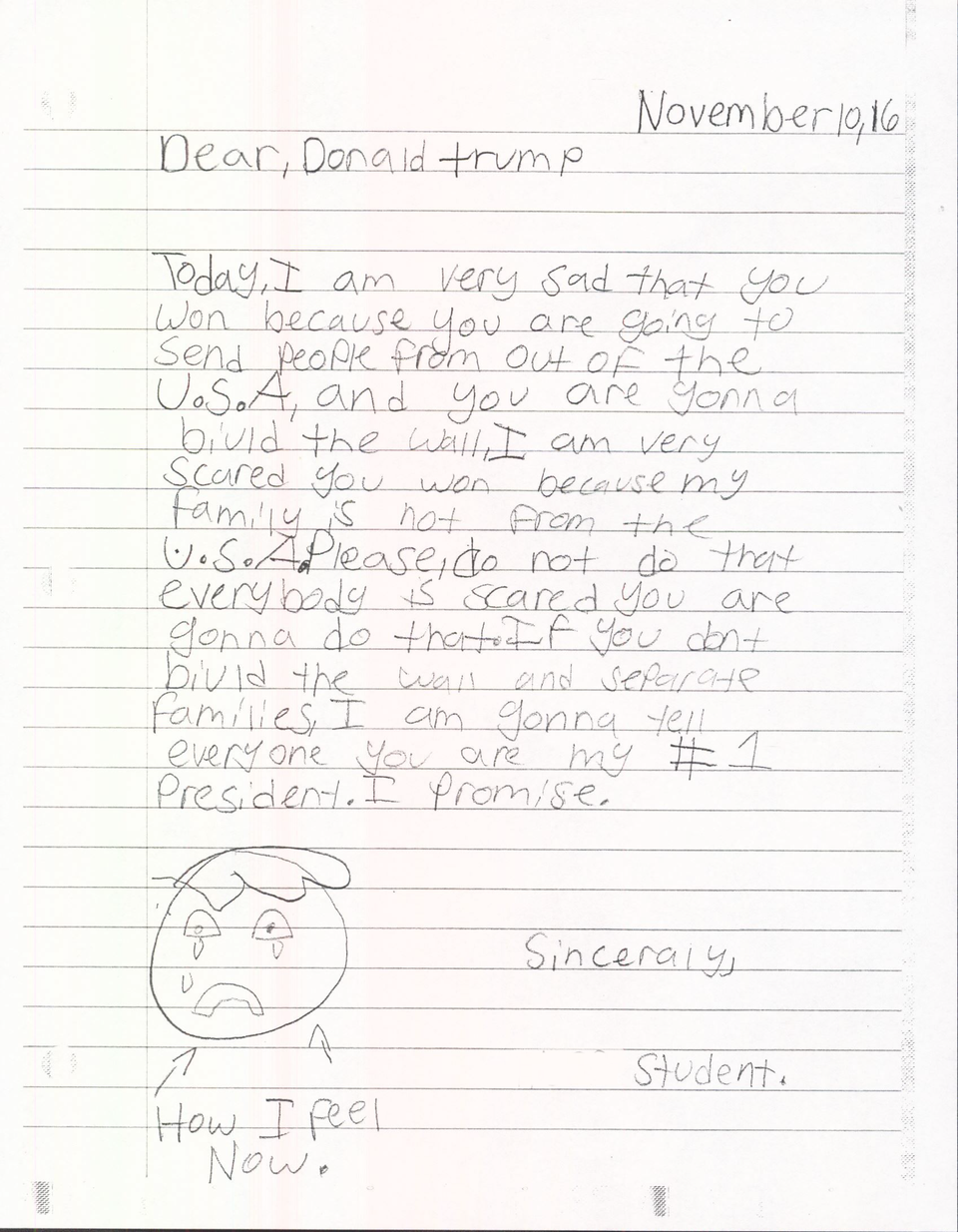 Students' Letters To Donald Trump
Popular in the Community