The man who accidentally gave President Barack Obama a busted lip during a pickup basketball game is now speaking out about the incident.
In November 2010, Reynaldo Decerega, now 40, unintentionally elbowed Obama in the face. The president ended up with 12 stitches in his upper lip.
"I felt horrible," Decerega said in an interview with the Boston Globe published Monday. "I've played basketball a million times in my life and I've never elbowed anybody. So the first time I do this, it's to the President of the United States? What is the probability of that? Nil, right?"
Decerega said he was invited to play basketball with Obama through Arthur Jackson, founder of One on One Basketball, a Washington, DC-based organization that runs basketball camps and clinics. He has played with the president twice -- the first time at Camp David, where he played Obama's wing guard and was impressed by the president's skills.
"The guy can play basketball," Decerega said. "He's got a little hang time. He can hang in the air."
At the next game, the elbow incident occurred. But Decerega said Obama took the injury like a champ.
"What you read about him is true: He's very cool, very calm. 'No Trauma Obama,'" he said.
Back in 2010, Decerega issued a statement saying, "I learned today the president is both a tough competitor and a good sport. I enjoyed playing basketball with him this morning. I'm sure he'll be back out on the court again soon."
Photos were released shortly after the incident of an injured Obama leaving the game.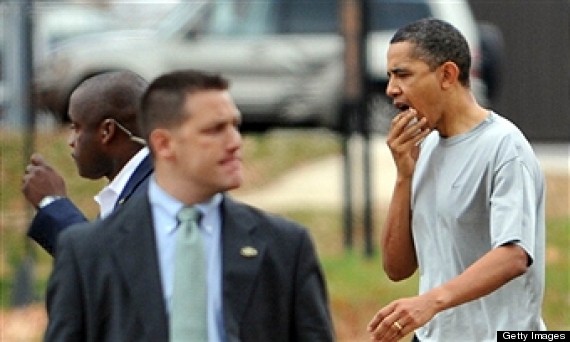 Decerega has not been invited to play with Obama again. However, he did get a souvenir out of the incident: three pictures of the incident framed and signed by Obama.
"For Rey, the only guy that ever hit the president and never got arrested. Barack," wrote the president.
Before You Go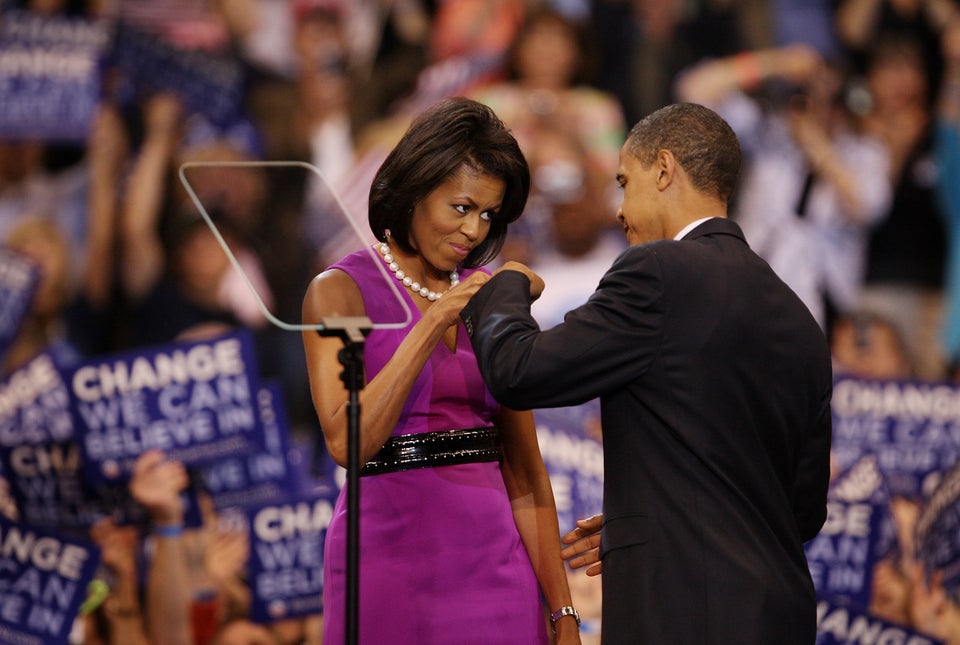 Obama's Fist Bumps
Popular in the Community