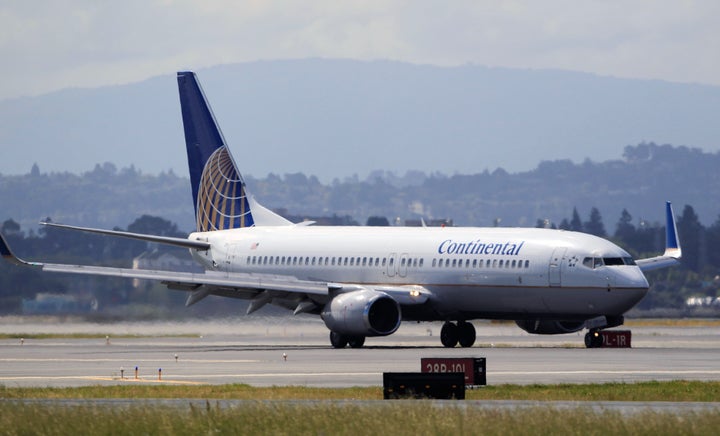 An Illinois man who tried to open the door on a Chicago-bound flight on May 8th was trying to kill himself, according to a St. Louis court affidavit.
The 34-year old man, Reynel C. Alcaide, was flying from Houston to Chicago on Mother's Day when he pinned a flight attendant against a wall shortly after take off and tried to open an emergency door repeatedly, authorities said at the time.
He was subdued by passengers and the flight diverted to St. Louis, where "police officers boarded the plane and found the disruptive passenger on the floor near the front of the plane, being detained by a flight attendant and two passengers," an St. Louis airport spokesman told Reuters.