The cigarette industry, like many of its customers, is gasping for air. And now it's turning more than ever to racial targeting to survive.
Reynolds American, the No. 2 U.S. tobacco maker after Altria, on Tuesday announced a deal to buy No. 3 cigarette maker Lorillard for about $25 billion. It would be the latest, and one of the biggest, in a string of mergers in reaction to regulatory crackdowns and the long decline of smoking.
But Reynolds has agreed to sell Blu to British rival Imperial Tobacco to stave off antitrust regulators. That suggests the real gem is something else: Lorillard's menthol cigarette brand, Newport, which is marketed heavily to African-Americans.
Two spokeswomen for Reynolds did not immediately return calls for comment.
Newport sales accounted for 12.2 percent of the total U.S. cigarette market last year, compared with 8.1 percent each for Reynolds' top brands, Camel and Pall Mall, according to market research firm Euromonitor International.
Newport sales have helped Lorillard's share of the total cigarette market grow steadily, from 10.6 percent to 13.2 percent between 2009 and 2012. During that time, Reynolds' share of the market has shrunk.

Reynolds CEO Susan Cameron flagged her interest in Newport after announcing the deal, telling CNBC that "Newport actually has been on a true growth trajectory, and over three decades it has continued to grow in market share."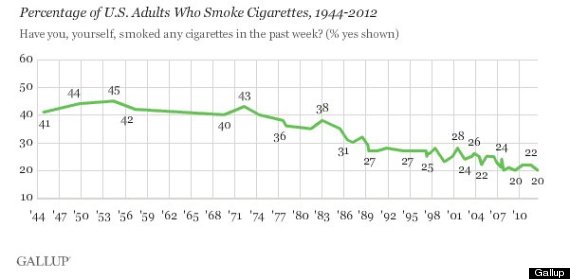 Reynolds has long known it had a shrinking customer base: A Reynolds executive once infamously told a New York Times columnist that the only people who smoked were "the poor, the young, the black and the stupid."
Two decades later, Reynolds is banking on the continued loyalty of that third demographic to anchor profits.
Beginning in the 1970s, Newport marketed heavily to a black audience, and years of targeted advertising are still paying off. In 2012, Newport was the leading brand of cigarettes among nearly 74 percent of black youths aged 12 to 17 and almost 79 percent of black young adults aged 18 to 25, according to the Campaign for Tobacco-Free Kids.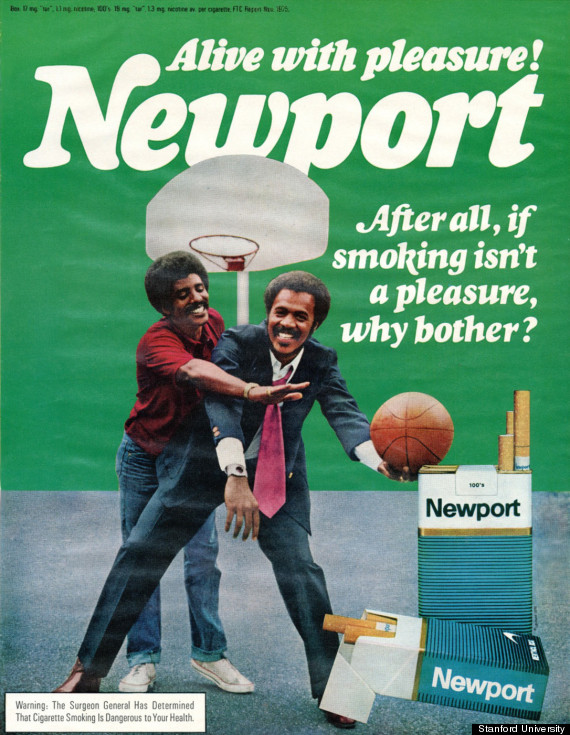 "They're really in a sweet spot of the industry," Philip Gorham, a senior equity analyst at Morningstar, said of Newport. "It has a very specific demographic, it's highly popular among African-American smokers."
One danger for Reynolds -- beyond antitrust regulators stopping the merger -- is that the U.S. Food and Drug Administration could ban menthol flavor.
The FDA has already banned other candy flavors, but hasn't yet decided whether to ban menthol. The agency is "currently considering" comments, data and research on the issue submitted in July 2013, spokeswoman Jennifer Haliski told The Huffington Post, and there's no deadline for the FDA to act.
"FDA will not prejudge any potential regulatory action nor comment on the timing of possible regulatory actions," Haliski wrote in an email. She declined to comment on the Reynolds-Lorillard merger.
Gorham said such a ban is unlikely. Regulators might restrict the marketing of menthol cigarettes, but politicians are unlikely to take on the industry's muscular lobby for the sake of one demographic, Gorham said.
"I don't think politicians have the appetite to ban menthol," said Gorham. "But if I'm wrong, and menthol gets banned, that's an absolutely horrific outcome for Reynolds."
Even then, cigarette companies will likely keep adapting, as they always have -- by merging, selling new products and expanding to new markets.
"It's hardly disappeared, it's just that rich people aren't smoking anymore," Robert Proctor, a Stanford professor who has chronicled the history of the tobacco industry in his book Golden Holocaust: Origins of the Cigarette Catastrophe and the Case For Abolition, told HuffPost. "This business is going downhill eventually, but they still sell 6 trillion cigarettes worldwide."

Related
Popular in the Community