Gay "Shahs of Sunset" castmate Reza Farahan spoke at length about how Middle Eastern attitudes toward homosexuality prompted him to pursue reality TV fame.
"I never thought this show would go anywhere," Farahan told host Ahmed Shibab-Eldin. "I only wanted to be on it for one reason, and that was to bring some awareness about homophobia in the Middle Eastern community ... I went in as an open book, and I thought, 'Whatever will be, will be.'"
Pointing to the massive amount of support he's received from young lesbian, gay, bisexual and transgender (LGBT) "Sunset" fans since the show's debut, he added, "I think that the Bible is a beautiful book of fiction. I don't think God wrote the Bible ... I don't know any God-like being that wants people to kill other people."
Finally, he concluded, "I identify as the most un-Muslim, semi-Jewish, stunningly beautiful gay Persian man living in Los Angeles."

Before You Go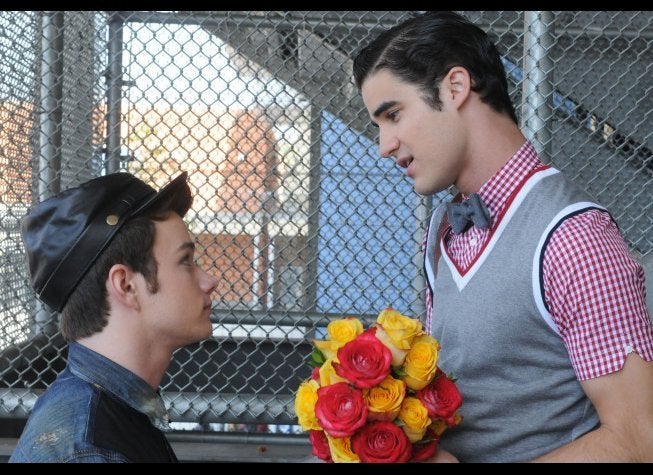 Favorite Gay TV Couples
Popular in the Community