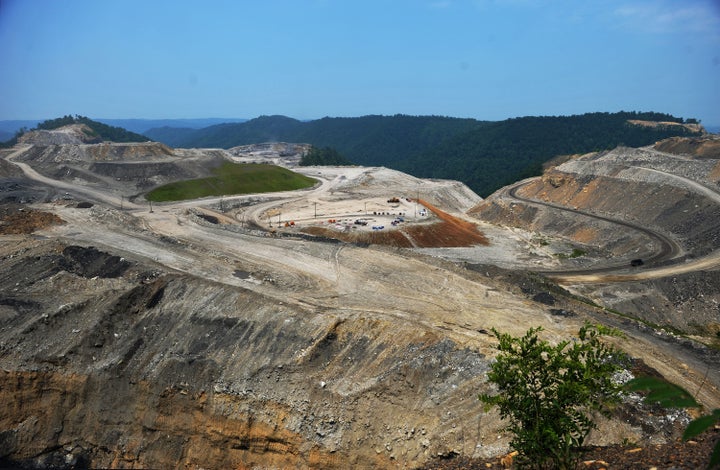 Should a corporation with a track record of frequent legal violations be allowed to operate? Robert F. Kennedy, Jr. and Free Speech For People say no.
Speaking Monday in a press conference call, Kennedy described the campaign, urging Delaware Attorney General Beau Biden to decharter Massey Energy, explaining the company's history. He said, "It's our position that when a company abuses its charter, that the attorney general has the responsibility in the state where it's chartered, to revoke that charter."
During the call, Kennedy showed no sympathy for Massey, saying, "This is a company that at every level of its functioning, in every aspect of its culture, is offensive to the public interest."
He revealed that between 2006 and 2010, "Massey, by its own admissions, violated the Clean Water Act 63,000 times." Kennedy said that during a televised debate last year, former Massey CEO Don Blankenship admitted that Massey could not operate profitably in the marketplace without breaking the law.
Ultimately, the responsibility for the explosion at the Upper Big Branch mine lies with the management of Massey Energy. The company broke faith with its workers by frequently and knowingly violating the law and blatantly disregarding known safety practices while creating a public perception that its operations exceeded industry safety standards.
Calling the corporation a "criminal enterprise," Kennedy also explained that Massey has led the drive for mountaintop removal, a form of coal mining which has, "over the past decade, cut down 500 of the largest mountains in West Virginia."
HuffPost blogger Jeff Biggers writes, "Far from simply being an environmental issue, mountaintop removal is killing American residents." A peer-reviewed study published in July linked 60,000 cases of cancer in Appalachia directly to mountaintop removal.
During the press conference call, Kennedy said Massey is a company that "cannot function ... without subverting democracy."
Citing Blankenship's political ties, Kennedy explained that the former-CEO has a long record of campaign contributions to congressional and judicial candidates who are pro-business and support the coal industry.

Popular in the Community