 WASHINGTON -- South Carolina's former chief prosecutor, a Republican, is condemning an ad attacking the state's Democratic gubernatorial nominee for his work as a defense lawyer. Former state Attorney General Charlie Condon tweeted Thursday that he believed South Carolina Gov. Nikki Haley (R) "should have this ad taken down."
In an interview with The Huffington Post on Thursday afternoon, Condon questioned whether the RGA thinks that Atticus Finch, the fictional character in To Kill a Mockingbird often invoked as a model of integrity for lawyers, would be unfit for public office. Condon also raised future President John Adams' representation of British soldiers who killed civilians in the Boston Massacre.
"I really think the ad is beneath the dignity of Governor Haley herself and her campaign. I know it's an RGA ad, and I suppose she might say, 'They're running it and I'm not.' But she could certainly, since it's for her benefit obviously, call for them to take it down," Condon said.
"I'm just really disappointed to see that approach or that position taken. It's just so fundamentally wrong in my view. The basis of our whole constitutional system is that it's a noble calling, it's a really positive profession, positive calling, to be a lawyer and particularly a criminal defense lawyer," Condon continued.
The RGA ad criticizes Sheheen because he "made money off criminals" by representing defendants in the justice system. "Vincent Sheheen protects criminals, not us," the narrator declares in the ad, which also details some of the crimes committed by Sheheen's clients.
"If you step back from it all and think about what the basis of the ad is, the basis of the ad is that a person accused of a crime, whoever represents them is somehow unfit for public office or unfit to be governor," Condon said. "I suspect what happened is they saw an opening here, they did polling, it got traction. But you would expect a leader to not go for the short-term gain that maybe somebody is trying to talk her into."
New Jersey Gov. Chris Christie (R), who chairs the RGA, hasn't personally weighed in on the controversy. But in a Wednesday interview with HuffPost, an attorney representing Christie's campaign in connection with a criminal investigation condemned the ad as "a disgrace."
The office of Sen. Lindsey Graham (R-S.C.), who has stood up for defense lawyers in the past, has yet to respond to a request for comment on the RGA ad. He previously said that the American justice system "requires the unpopular to have an advocate" and that defense lawyers "made us all safer."
Matt Moore, chairman of the South Carolina Republican Party, said that Graham doesn't have "anything to do with this" and insisted that the governors association was "not denigrating all lawyers" by slamming Sheheen's work.
"This is fair game," Moore said in a press conference Thursday. "He simply took these clients to make money. We think he's not fit to serve as governor."
Before You Go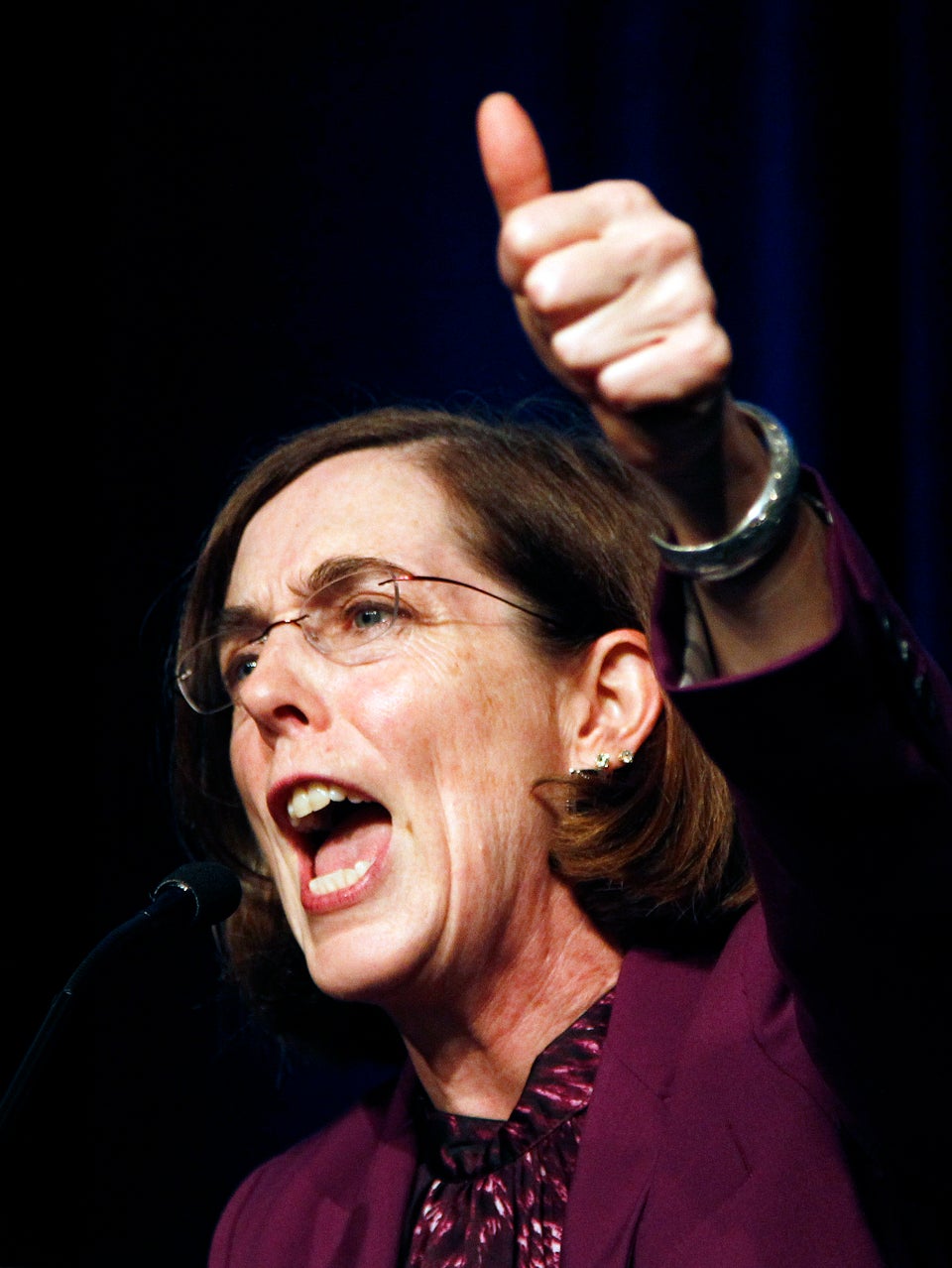 Female Governors: Past And Present
Popular in the Community