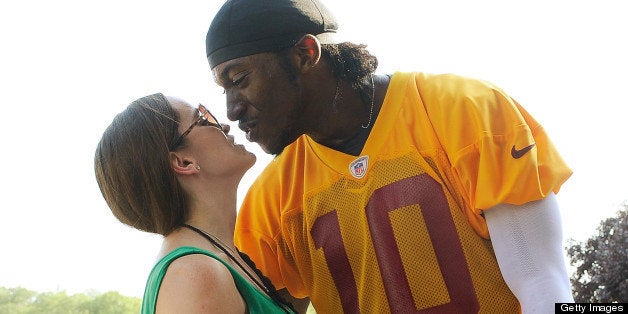 On their wish list: Some Calphalon cookware (nice but not budget-busting), some $10 bath towels (but so many of them that they won't have to do laundry all the time), some $40 pictures frames, some fragrant candles. Also, that same Kitchen Aid mixer (in cherry red) that all your friends get for their weddings and then never seem to use. Plus, a lot of little $10 gadgets like a melon baller and a corn peeler. The most exotic thing on their registry: A food dehydrator/jerky maker, for $64.99.

It's a lot of modestly-priced stuff, which suggests their wedding will be (1) big and (2) dominated by guests who are regular people, not NFL millionaires. They want 24 of those $39.99 place settings, which may mean they'll be doing a lot of casual entertaining — or just have notions that they will, like most of your friends do when they draw up their registries.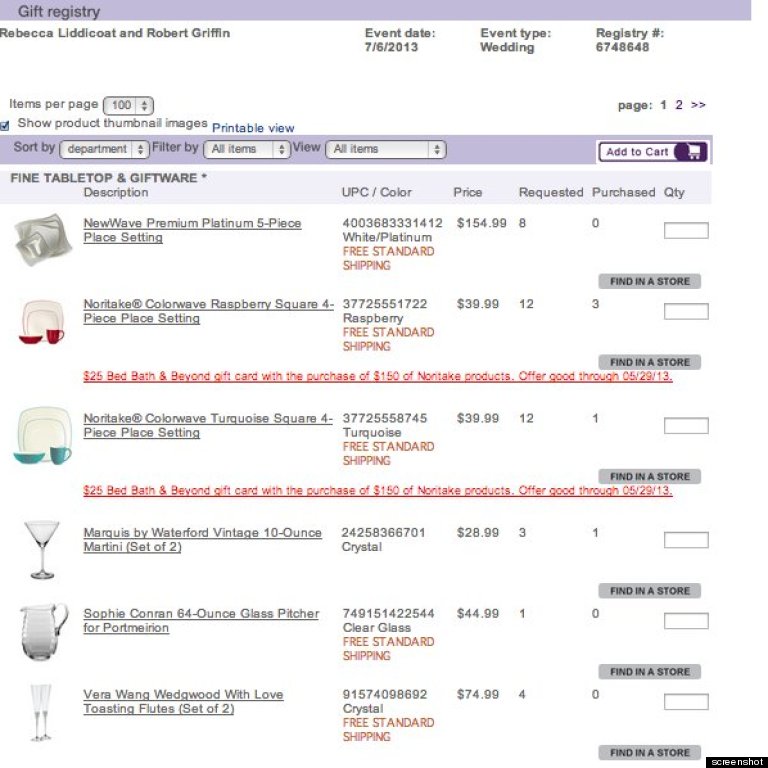 Are you impressed with the couple's choices? (Assuming that this is, in fact, their registry?) Tell us in the comments!
PHOTO GALLERY
Low-Key Celebrity Weddings
BEFORE YOU GO