As Africa's rhino population continues to grow more vulnerable due to poaching and increasing demand for their horns in Asian countries, one organization is taking a different approach to curb the hunting by poisoning the animals' horns.
Lorinda Hern, co-founder of the Rhino Rescue Project, explained to HuffPost Live's Josh Zepps on Monday that the "dramatic increase" in rhino poaching over the years is due in part to a rumor that began circulating several years ago in countries like China and Vietnam that the horns had healing powers and were linked to curing many "high-profile individuals" of anything from hangovers to cancer.
"Once the cancer rumors started, the poaching just really skyrocketed from there," Hern said.
The increase in rhino poaching in recent years is staggering: 17 rhinos in South Africa were poached in 2004, and in 2014 that number jumped to more than 1,200. Hern said the rest of Africa's rhino population has been "decimated," making South Africa the last outpost for the biggest rhino population on the continent.
To deter poachers from the horns, a medicinal compound called ectoparasiticides is injected into the rhino's horns, which Hern said is safe for the animals except for some minor risks associated with immobilization. She compared the formula to what pet owners use to combat ticks and fleas.
"Although it's 100 percent safe for the animal, as with all toxins, they are not advisable for humans to either handle or consume, and can definitely induce symptoms if they do," she said.
The Rhino Rescue Project has had "tremendous successes" so far. Hern explained in an email to The Huffington Post that one of its biggest achievements is that not a single animal has been lost to poaching on two state-owned reserves bordering Mozambique, since rhinos had their horns injected in September 2013. Three months leading up to that procedure, both reserves had an average of 18 incursions and nine actual poachings per month, Hern reported.
"That is a triumph by any standard," she wrote.
The organization has found that 90 percent of poaching incidents occur because of "inside information," so they've been highly publicizing their endeavors and relying on local communities to help spread the word to poachers -- a strategy Hern called "brilliant in its simplicity."
"What we do is we actively encourage the staff members or local residents around reserves to obtain the treatments, to witness the procedures, to assist us in some cases," she said. "And of course almost everyone has a cell phone nowadays and access to social media, and we actively encourage them to spread the word amongst the local communities."
Sign up here for Live Today, HuffPost Live's new morning email that will let you know the newsmakers, celebrities and politicians joining us that day and give you the best clips from the day before!
Support HuffPost
The Stakes Have Never Been Higher
Related
Before You Go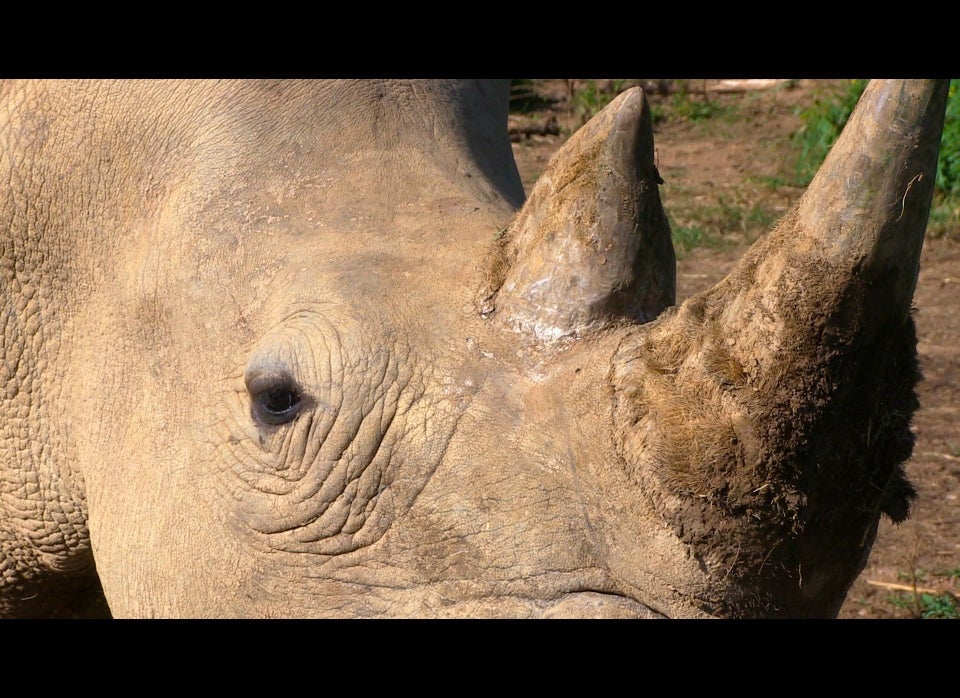 Rhinos and Their Horns
Popular in the Community