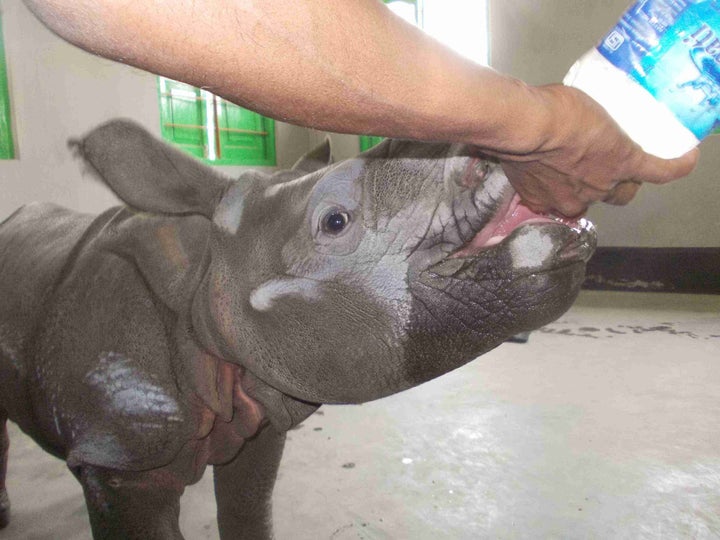 The mother, Rhino 17, was translocated to India's Manas National Park in 2012 and was discovered dead with her horn and claws missing on April 3. She was the fourth rhino killed by poachers in the park over the past two years and the 16th in the Assam region, according to WWF. 18 rhinos have been translocated to Manas as part of a national support effort for the threatened animals.
Some radical measures have been deployed in the past few months in an attempt to curb the slaughter of rhinos for their horns. India announced plans earlier this week to deploy drones over a reserve to protect one-horned rhinos.
Take a look at some photos of the rhino family from late March, as well as photos of the recently-orphaned calf, below.
Before You Go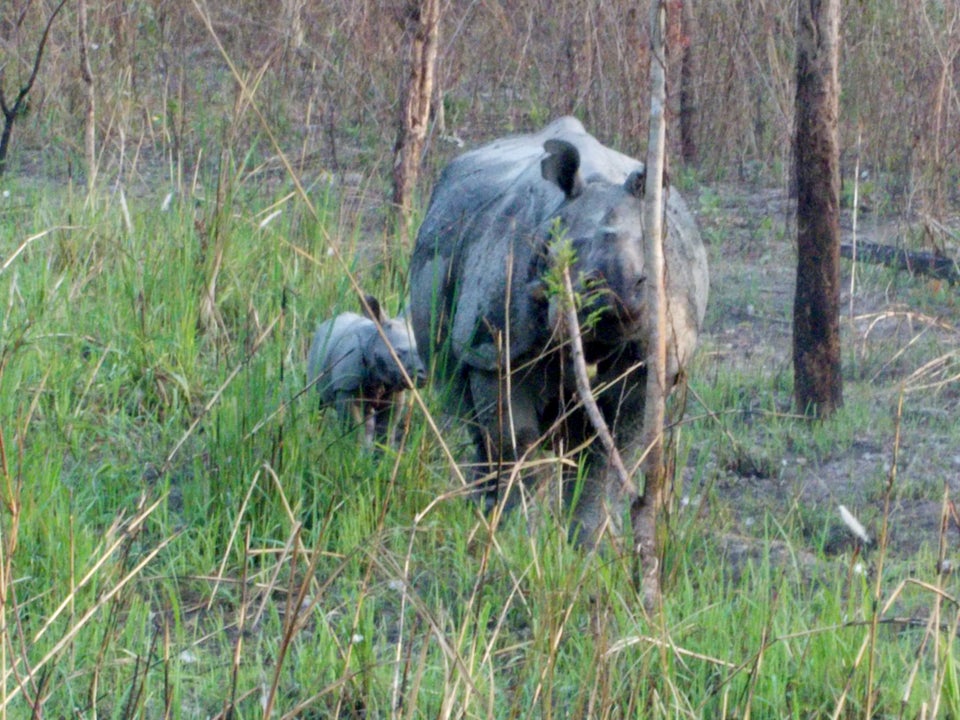 Baby Rhino Orphaned
Popular in the Community