UPDATE, 1/17: Baker Kelly Colgan emails HuffPost Travel to report that one of her cupcakes successfully passed TSA screening at T.F. Green International Airport in Warwick, RI on Sunday. "It successfully passed through all security checkpoints," she reports, calling it "officially TSA-approved." As of Tuesday afternoon, there's been no comment from the agency on the Silver Spoon treats.
PREVIOUSLY, 1/13: These cupcakes are the bomb.
Rhode Island baker Kelly Colgan has delivered the latest plot point in the on-going saga of Cupcakegate, sparked last month when a woman had her treat confiscated by an officer at a TSA checkpoint in Las Vegas. The media has since gobbled up the story, spurred on by a post on the TSA blog defending the officer's actions.
Colgan, the owner of Silver Spoon Bakery, has created what she's calling a TSA-approved cupcake, topped with "three ounces or less" of frosting and packed in a quart-size zip-top bag. The treats are embellished with a faux first-class boarding pass that cheekily shows the treats' destination as Las Vegas.
"Cupcakes are fun, you can't take them too seriously," Colgan told HuffPost Travel. "There's enough heavy stuff going on in the world."
The baker, who worked in PR before opening Silver Spoon about 18 months ago, says that while she expected the idea to get some local attention, she "definitely didn't think it'd get national attention." Since revealing her newest creation, Colgan has fielded calls from the Los Angeles Times, the New York Daily News and a number of TV stations.
Colgan, who says she takes just a few flights a year, has yet to test her cupcakes at an airport security checkpoint: To get to meetings in New York City Friday morning, she took the train.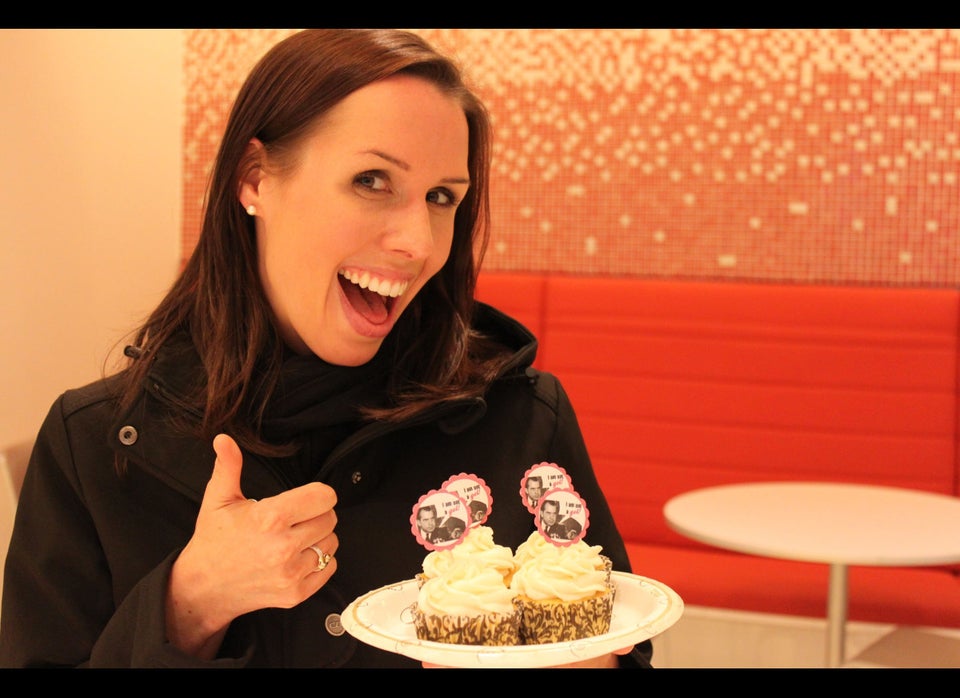 'TSA-Approved' Cupcakes