 Nov 27 (Reuters) - Rhode Island will go ahead with plans to hold a "holiday tree" lighting ceremony in the state capital despite controversy last year over Governor Lincoln Chafee's decision to avoid using the word "Christmas" in reference to the tree.
The announcement on Tuesday that the state would hold a tree-lighting ceremony in Providence came just 24 hours after the governor's spokeswoman said the annual event had been scrubbed. Last year, protesters interrupted the ceremony with demands the conifer be officially referred to as a "Christmas tree."
Spokeswoman Christine Hunsinger blamed the confusion on a staff communication error and said there would in fact be a "holiday tree" lighting at an unspecified date.
"The governor has stated his position very clearly: He believes 'holiday' is more inclusive," she said. "It's in a building paid for by all Rhode Islanders."
Chafee's decision not to use the word Christmas in reference to the tree drew criticism from conservatives last year, including one state lawmaker who dubbed him "Governor Grinch." Some Christians see the trend towards "holiday" parties, cookies and trees as part of a secular drive to scrub the lexicon of references to Christmas.
The governor has argued that the term is consistent with the state's history of religious tolerance, and Hunsinger noted that Chafee's predecessor also used "holiday tree" on official invitations to the ceremonial lighting.
Rhode Island was founded as a 17th century haven for religious dissidents from England and neighboring Massachusetts. (Reporting by Jason McLure; Editing by Paul Thomasch and Ciro Scotti)

Click through the slideshow to see most and least Christian states in the United States: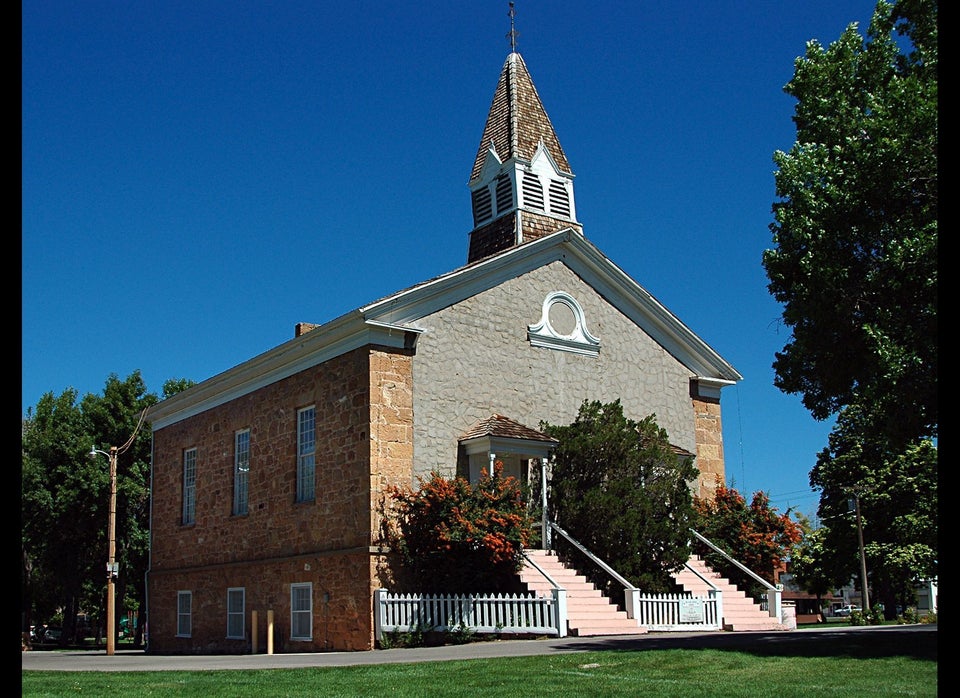 Most and Least Christian States
Popular in the Community