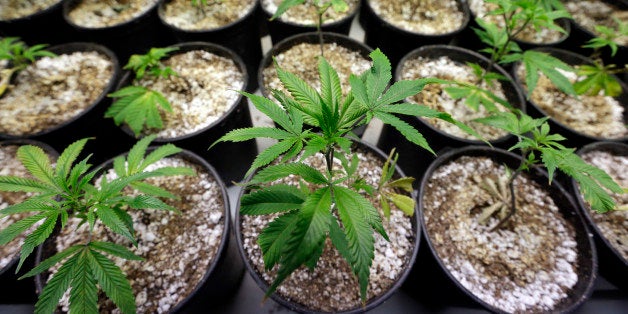 Rhode Island state lawmakers introduced legislation Thursday that would end marijuana prohibition and establish a system to regulate and tax the weed.
"Marijuana prohibition is an ineffective and wasteful policy, and we cannot afford to ignore it any longer," state Sen. Joshua Miller (D), sponsor of a Senate bill, said in a statement. "The legislature is perfectly capable of creating a system that will work for Rhode Island."
Rhode Island legalized medical marijuana in 2006, and recreational marijuana appears to be supported by a majority of the state's voters. A 2014 poll found 52 percent in favor of changing marijuana laws, mirroring national trends. This is the fourth year that legislation to regulate and tax recreational marijuana has been introduced. It's unclear whether state lawmakers will support the new measure.
Legalized marijuana would boost the state treasury by $58 million a year in taxes, the Marijuana Policy Project projected.
The Marijuana Regulation, Control and Taxation Act, introduced in the state House and Senate, would legalize the possession, use and sale of recreational marijuana for those age 21 and older. Adult residents could possess up to an ounce of marijuana and grow one marijuana plant for personal use. Cultivation would be limited to secure, indoor facilities.
Retail stores and facilities to grow and test marijuana would be overseen by the state Department of Business Regulation. Of the taxes generated on marijuana sales, 40 percent would be earmarked for substance abuse treatment, anti-drug public education and law enforcement training. The measure proposes an excise tax of $50 per ounce of marijuana flower, $10 per plant and $15 per ounce of any other marijuana product sold wholesale from cultivators to retailers. A 10 percent sales tax would be applied to all retail sales.
Smoking marijuana in public would remain banned.
"Regulating marijuana will take sales out of the underground market and allow authorities to keep tabs on the product," state Rep. Scott Slater (D), sponsor of the House bill, said in a statement. "In a legal market, products are tested, labeled, and packaged appropriately, and consumers will not be exposed to other more harmful substances. Taxing marijuana will generate tens of millions of dollars in new revenue that can be invested in our communities."
Gov. Gina Raimondo (D) has said she's taking a "wait and see approach" on marijuana legalization, but added, "If we think it is inevitable and if there is a way to do it that is properly regulated so people don't get hurt, we should take a look at it."
Four states and the District of Columbia have legalized recreational marijuana -- all via voter referendums. Bills similar to Rhode Island's have been introduced this year in Vermont and Maryland.
Legal marijuana is the fastest growing industry in the U.S., according to a recent report from industry analysts ArcView Group. In the next five years, 14 more states will legalize recreational marijuana, the report predicts.
"We want Rhode Island to be a leader on the East Coast and become an early adopter in order to get a competitive edge in the regional market to maximize job creation, tax revenue, and business growth in our state," Jared Moffat, director of the marijuana policy reform group Regulate Rhode Island, told The Huffington Post.
Before You Go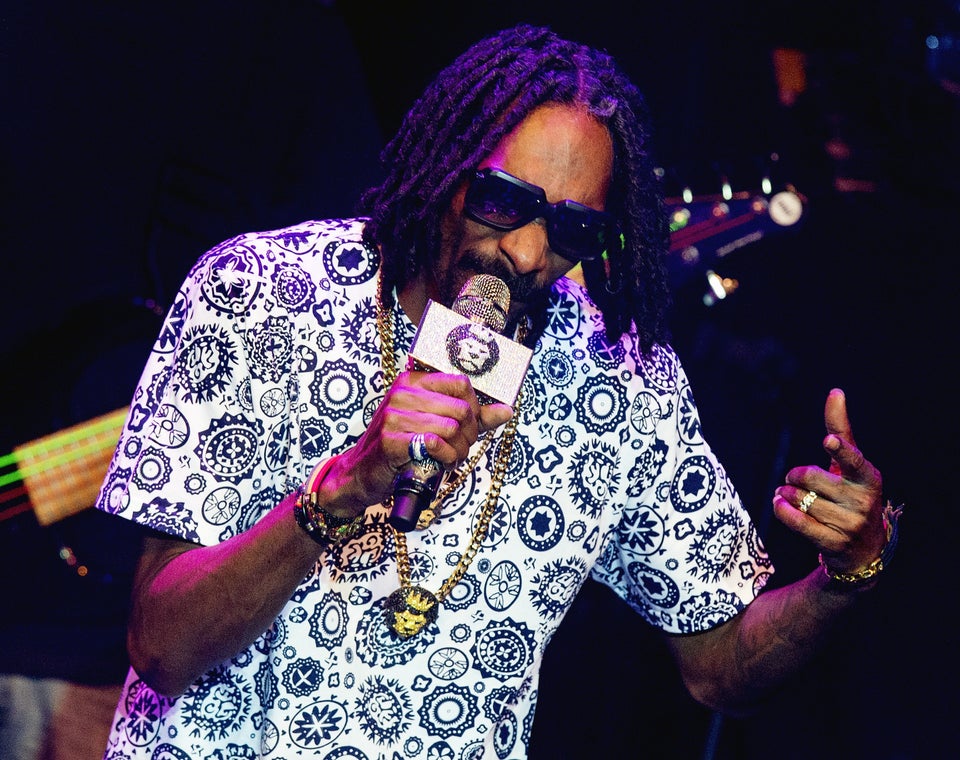 Top 50 Most Influential Marijuana Users
Popular in the Community