 State Democrats in Rhode Island have apparently taken a page from the Republican playbook, moving to preemptively block cities and counties from establishing their own local minimum wages.
The state's House Finance Committee last week passed an amendment to the Rhode Island budget bill that would forbid local jurisdictions from mandating a wage floor for any employer. Providence lawmakers and labor activists say the maneuver is a clear strike against a union-backed proposal before the Providence City Council that would mandate a $15 minimum wage at large hotels.
So-called preemption laws are hardly new. They've previously been employed by state lawmakers elsewhere, particularly in red states, in efforts to scuttle local labor laws. Such measures often enjoy the backing of low-wage industry lobbies representing food and hospitality interests.
What's novel in Rhode Island's case is that Democrats, and not Republicans, are leading the charge. Both chambers of the statehouse are overwhelmingly blue. Minimum wage advocates fear such measures could crop up in other Democratic-led states if the proposal in Rhode Island becomes law.
"You would assume you'd be on the lookout for less progressive state legislatures to block local increases in the minimum wage," said Tsedeye Gebreselassie, an attorney at the National Employment Law Project, an advocacy group for low-wage workers. "What Rhode Island is showing is that it could [happen] in any state."
Rep. Raymond E. Gallison, Jr., the Democratic chair of the House Finance Committee, told HuffPost that minimum wage levels should be left to the state to determine. Otherwise, businesses have to deal with patchwork regulations, he argued.
"It's more important it be on the state and not every city and county having their own minimum wage," he said. Measures like the hotel proposal in Providence, Gallison said, "will cause undue hardships on businesses."
In addition to filing the amendment to the budget bill, Gallison has also proposed a stand-alone bill that would preempt local minimum wages.
The move by statehouse Democrats has infuriated local Providence lawmakers who say that their city -- or any city, for that matter -- should have the right to set standards like minimum wages through local legislation. Luis A. Aponte, a Providence city councilman, said some lawmakers in the statehouse felt they had a "trump card" to "nullify whatever we did at the local level."
"For me, this is really heavy-handed, to take away the city's authority to negotiate for the benefit of workers," Aponte said. "Of course, they haven't taken action to take away our right to give tax incentives to big businesses and developers."
The $15 minimum wage measure being considered in Providence would apply only to hotels with at least 25 rooms, carving out bed and breakfasts and small motels. The proposal has been pushed by a local unit of UNITE HERE, a national union representing hotel and hospitality employees around the country that is also backing a similar proposal in Los Angeles.
Aponte said the hotel measure would probably pass the City Council with a simple majority, although he isn't sure if the council would have enough votes to overturn a veto by the mayor.
Carmen Castillo, a Providence city councilwoman and a housekeeper herself, said the proposal to block local minimum wage laws upset her.
"We can take care of our own city," Castillo said. "They think they're protecting the hotels, the big companies. But they're not thinking about how it will affect workers in the whole state, and not just hotel workers."
The Rhode Island House is expected to vote on its budget bill this week, and opponents of the preemption measure are lobbying to have it stripped out. Even if it survives intact, the measure would still have to be adopted by the state Senate.
Before You Go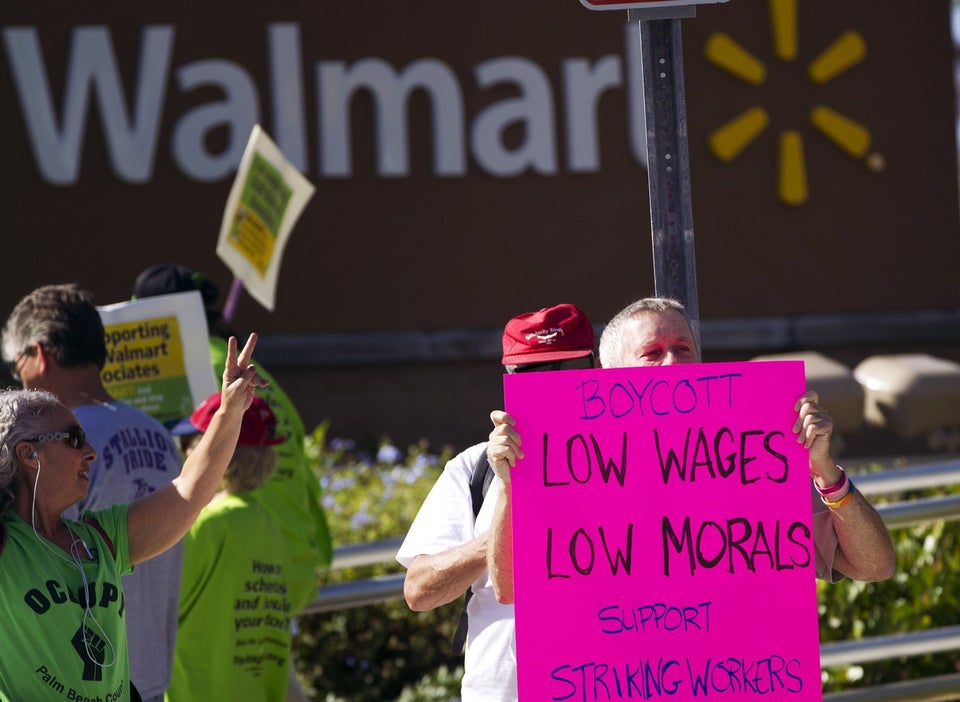 What Minimum Wage Haters Won't Say
Popular in the Community