Hours after a deadly attack in Nice, France, on Thursday that killed at least 84 people, an unknown vandal defaced a mosque in Rhode Island, prompting a call for American mosques to tighten security amid a rise in anti-Muslim crimes.
The windows of the Muslim Community Center of Kingston's Masjid Al-Hoda in South Kingstown were smashed in, and "Muhammad Prophet of butchers" was spray-painted on the building's wall, the mosque's members told the Council on American-Islamic Relations, the nation's largest Muslim civil liberties group.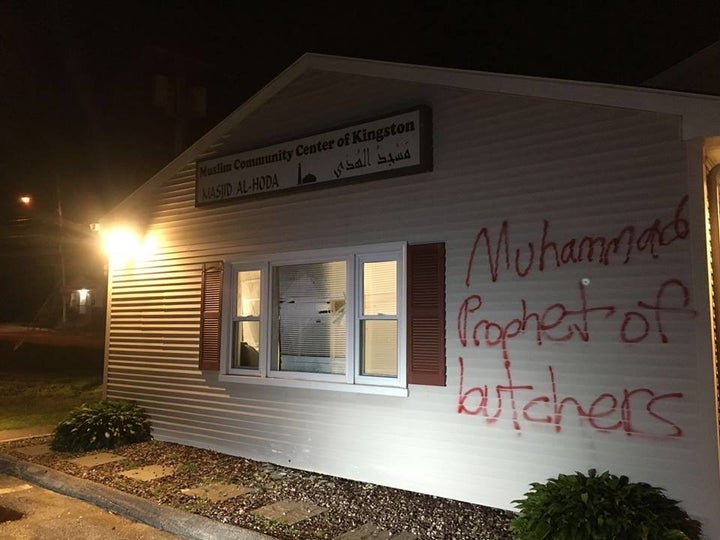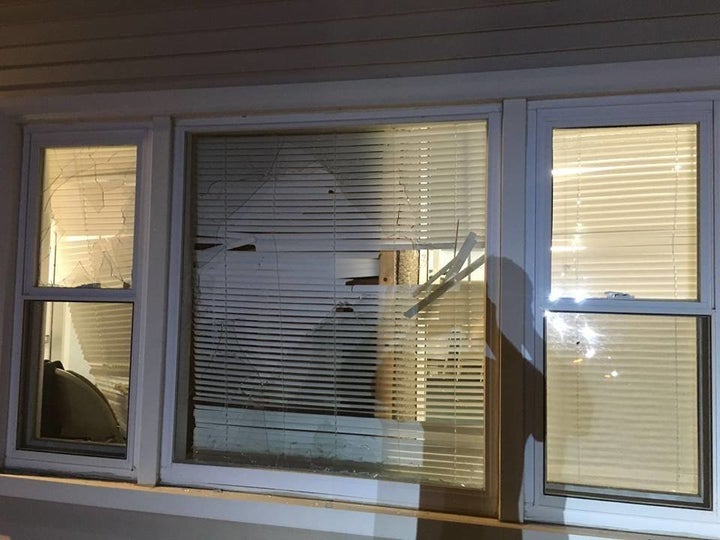 South Kingstown police Capt. Joel Ewing-Chow said police received a call regarding the vandalism at 11 p.m. Thursday.
"A witness to the incident described seeing a lone perpetrator wearing all black with a hood covering their head break a window with what appeared to be a long handled axe," Chow said in a statement. "This individual then ran from the scene."
Police were unable to locate the suspect and are investigating.
"We will not let ourselves be divided by turning on each other or by throwing away the principles of justice and religious inclusion on which our nation was founded," said Dr. John Robbins, the executive director of the Massachusetts chapter of CAIR. "We call for stepped-up protection of America's Islamic institutions and for the repudiation of calls to hate and division by irresponsible public figures."
CAIR also condemned Thursday's attack in Nice, in which a 31-year-old French-Tunisian man named Mohamed Lahouaiej Bouhlel drove a truck through a crowd celebrating Bastille Day, killing 84 people and injuring more than 200, 50 of whom are in critical condition. Bouhlel had a criminal history, but no known ties to terror groups, and it's not clear whether the attack even had anything to do with religion.
"My brother did not drink alcohol or smoke cigarettes, but he also did not pray and never entered a mosque in his life," Bouhlel's sister, Rabab, told HuffPost Arabi. "He was just not stable psychologically and mentally. His wife and her mother both complained about his violent behavior towards her."
Gingrich also suggested that the government should monitor American mosques, despite research showing that mosques are actually a deterrent against violent extremism.
"To the extent people are engaged in mosques, they are taught mainstream principles of Islam, not fringe principles of Islam, and they become more tightly bound to communities ― which helps them become well-grounded, integrated citizens, as opposed to these destructive loners," David Schanzer, director of the Triangle Center on Terrorism and Homeland Security at Duke University, told HuffPost recently.
"There's absolutely no evidence that there are large mosques in the U.S. that are hotbeds of extremism and incubators for radicalization," he continued. "If there were, we'd know about them, they'd be reported on and uncovered and subjected to huge public scrutiny and scorn."
Nonetheless, mosques in the U.S. are often the targets of vandalism and other apparent hate crimes. Earlier this month, an unknown gunman opened fire on a mosque in Texas, leaving multiple bullet holes in the building and shattering the glass front door.
That surge in Islamophobic behavior is likely due, at least in part, to the Republican presidential race, where various candidates have spoken about Muslims with suspicion and open hostility. There's no one of whom this is more true than Donald Trump, the party's presumptive nominee.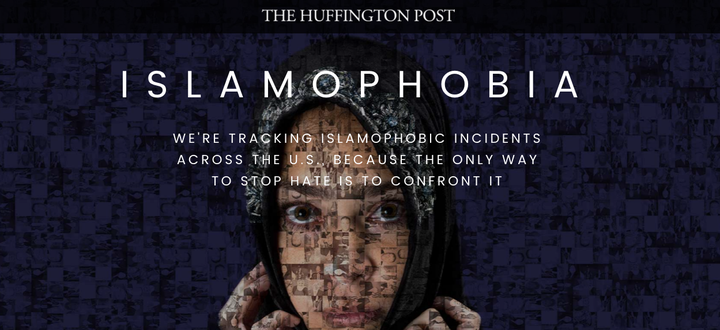 Nasser Zawia, a co-founder of the Muslim Community Center of Kingston's Masjid Al-Hoda, is also dean at the nearby University of Rhode Island graduate school, and a pharmacy professor.
He told reporters Thursday that this is the first time the mosque has been targeted in a hate crime since it opened in 2001.
"Our community would really just like to convey to their neighbors we know this is isolated, and we are not afraid," he said, according to WPRI. "We just need to educate those ignorant elements that act on their own and are angry. But we don't harbor any ill feelings towards anyone and we let the law take its course."
Police ask anyone with information regarding the incident to please call (401) 783-3321.
Before You Go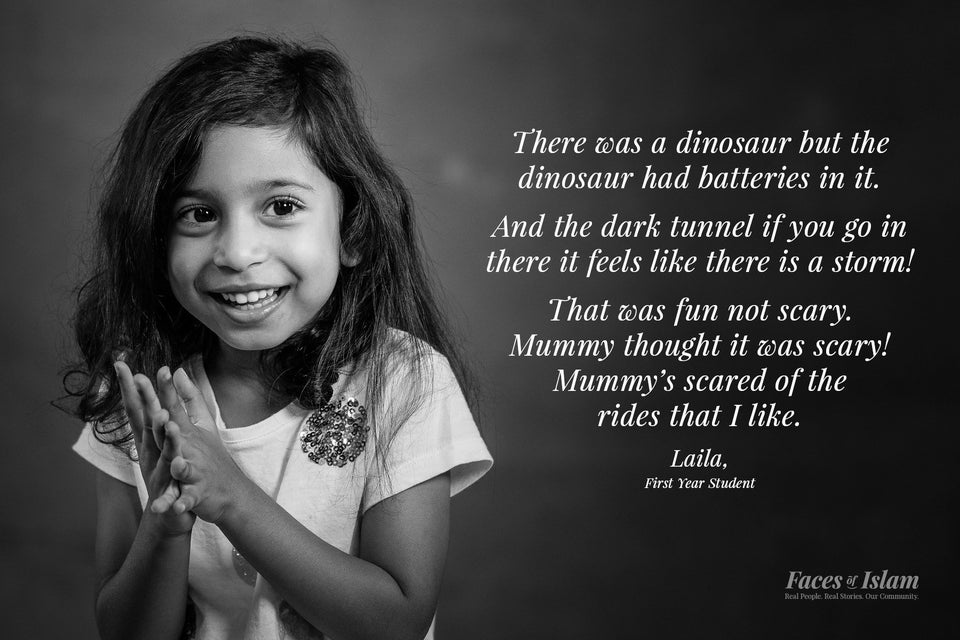 Faces of Islam
Popular in the Community