Joanna Krupa has feared that her fiance Romain Zago had been unfaithful in their relationship, and on this week's episode of "The Real Housewives of Miami," she found proof. While he was away she dug through his emails and text messages, finding that he'd been in contact with one of the dancers who'd worked with him for a while.
Rather than just break things off, though, Joanna decided to fight for her relationship. So she invited Romain to dinner to give him a chance to explain things. And he came out with candor and total honesty both about what he'd done and why he'd done it.
"I just wanted to leave you, and there was no better way for me to leave you than to hook up with somebody else. Try to, obviously, because I didn't," he said. He explained that he felt like she's basically left him behind, focusing all of her energy on her career. But he doesn't want to lose her and said he hoped he could regain her trust.
Joanna acknowledged that she hadn't put enough value on their relationship, not giving him priority over many of her other activities. So it looks like they're both are on board to try and make things work. And since they did appear together on "Watch What Happens: Live," things must be going well, right?
":) we ll see what future holds!" Joanna tweeted after this episode aired. The story continues to unfold on "The Real Housewives of Miami" on Bravo, Thursday nights at 9 p.m. ET.
TV Replay scours the vast television landscape to find the most interesting, amusing, and, on a good day, amazing moments, and delivers them right to your browser.
Before You Go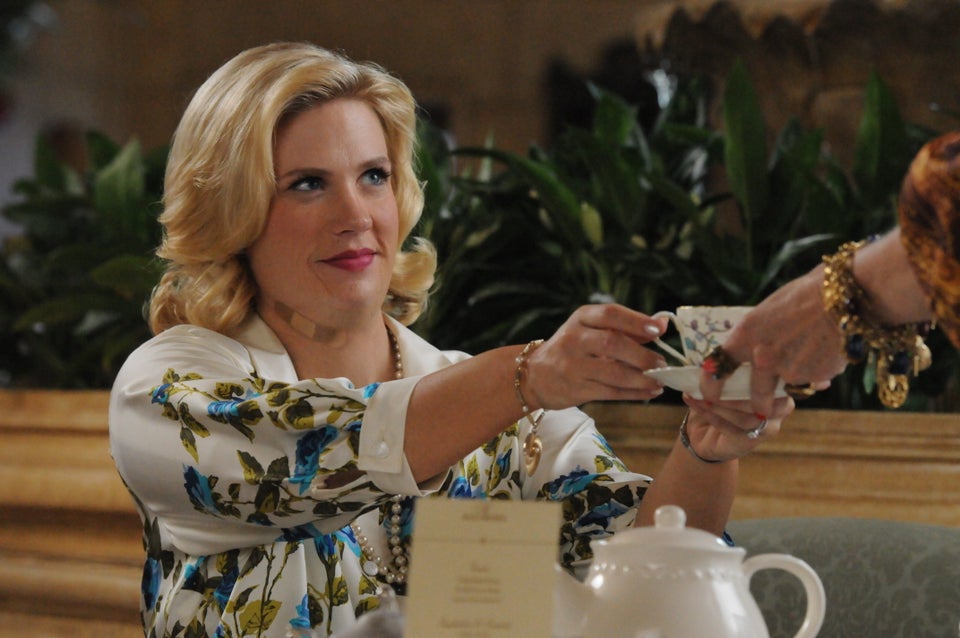 TV-Inspired Halloween Costumes
Popular in the Community